You can easily update to iOS 7.1 but you should know about personal hotspot problems that you might face after this installation. iOS 7 hotspot has been buggy and users hoped that Apple would solve most of the problems with iOS 7.1 release. Still this firmware upgrade brought new bugs, including fast battery drain and Wi-Fi issues.
According to some iPhone owners, their update from iOS 7.0.6 to iOS 7.1 cracked their personal hotspots on the smartphone. Their APN settings simply couldn't be saved and disappeared after the update.
You can still enter data into your APN fields however it won't be saved. Once you try to create a tethered connection you will see an error. This is how your Cellular Data Settings stops working correctly after the update. Such iOS 7.1 bugs aren't pleasant, but hopefully the problems will be fixed in iOS 7.2 or other version which Apple is expected to present sooner or later.
A lot of people report the same problem. Apple support forums have a long thread devoted to this Wi-Fi personal hotspot bug and it looks like the company's support is confused with it. Some users suggest it could be related to your carrier.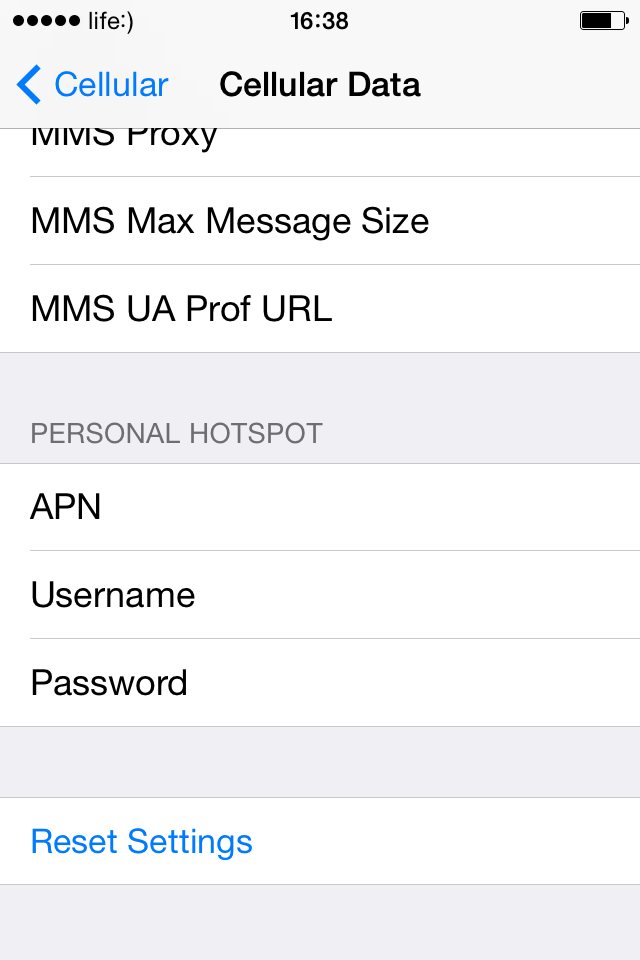 Users who contacted their mobile operator didn't get the fix. Right now such iOS 7.1 problems are reported in several countries, including Spain, Italy, Germany, Brazil, Hungary, Thailand and others.
The bug appears on iPhone 5S, 5, 4S and 4 models. If you are still out of luck to have your personal hotspot option work on iOS 7.1 you should wait till Apple releases the problem fix. Customers from the UK, U.S. and some other countries assure their tethering option got deactivated as soon as they installed iOS 7.1 upgrade.
READ MORE +