Today The Apple Company has launched the new iOS version the iOS 8.1. Now you can download iCloud photos app. As together with the the iOS 8.1 launch Apple has released the iCloud Photo Library. The company also add very useful feature the Wed element. This feature lets users from any Web browser to view their photos and videos.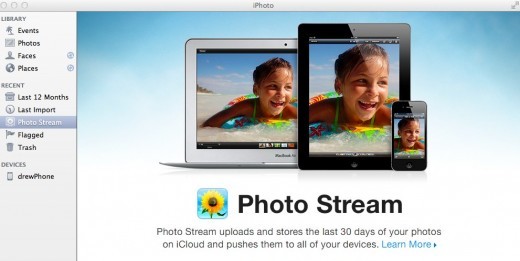 There is Web portal alongside the iOS 8.1 that gives users access to any media that has been saved to their iCloud Photo Library. If you download iCloud photos web app from their Camera Roll you will be able to upload photos and video automatically to the cloud for storage and cross-device syncing. Let's take an example. You took a picture of your favorite pet. This photo will be placed on the cloud. And from there other devices that are signed in to that iCloud account can view this photo. Also the devices that have been granted access through iCloud Photo Sharing can do the same.
With the help of Photo Stream feature the users can download photos from the iCloud Photo Library folder for local storage.  Apple claims that iCloud Photo Library will be the area where all our photos and videos will live once it goes fully live, forgeting the need for services like Dropbox and Google Drive.
From the software side, Apple allows users  to choose  to download full-resolution images or to save space by storing only optimized versions locally. The amount of photos, panoramas, videos and other content of the Camera Roll users can save in iCloud Photos is based on their iCloud storage tier.
Try iCloud photos app for your device here.
READ MORE +