There were times when Zephyr jailbreak tweak multitasking was the only fun gestures delivered to jailbroken older iPhones. With iOS 9 multitasking jailbreak is not that necessary however it still adds features that Apple didn't make public yet. If you have iPhone that is updated or downgraded to iOS 9 firmware version you can also get the app and enjoy Zephyr-like gestures to easily switch between applications and doing other things.
There is a tweak called Tage that exists in beta stage. You can try using it or at least download it and use for the 3-day trial period to decide if this is the multitasking you wish to use on your smartphone or not.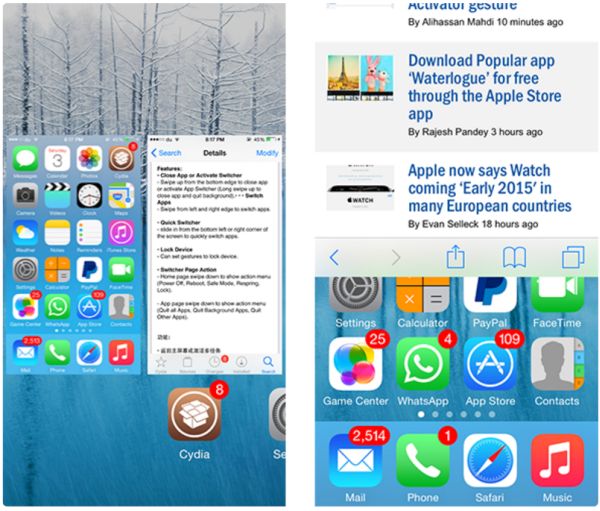 iOS 9 Multitasking Tweak Tage: How to Install
Step 1. Add the new repo to your Cydia sources: http://apt.clezz.com and download the program. Once again, it has the 3-day trial period of new users. Then you can decide if you want to pay $1.99 for it.
Step 2. Install the iOS 9 jailbreak tweak for better multitasking: simple device lock, apps switching, fast close for open program, fast close for app switcher, easy respring, reboot and power off.
Step 3. There are 5 gestures you can use. Firstly, you can close open apps or launch App Switcher by swiping from bottom left / right or center. Secondly, it is possible to switch between programs by swiping from left or right. Thirdly, you can reboot respring, lock, quick and power off by swiping down your Home screen or programs in App Switcher. Learn how to improve your iPhone multitasking and you are welcome to assign the screen area for each action you are planning to use.
Have you given it a try? How much do you like Multitasking iOS 9 on your 'fruit' phone?
READ MORE +