Apple offers WatchOS 2.2 beta release which is the second beta for the smartwatch the company officially released nearly a year ago. This spring Apple is expected to offer Apple Watch 2 model upgrade. A lot of users who purchase the Watch to pair it with the iPhone continue using it more like a regular handwatch and many more wish to buy this popular iOS Watch in 2016.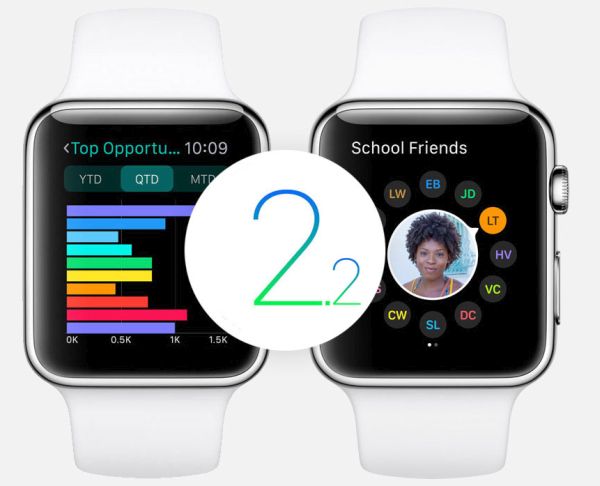 You can download WatchOS 2.2 beta 2 if you are a registered developer. Apple always seeds its beta firmware to devs who participate in the Dev Program and report on bugs found while testing. There is also the free Public Beta Program that welcomes all fans of iOS, Mac OS X and WatchOS platforms. You can register and update to the most recent betas at no cost. Apple only asks to report all the issues, errors, problems and bugs you discover while playing with the updates.
The first bets of the upcoming watchOS 2.2 brought the pairing option for multiple smartwatches and one iPhone that is running iOS 9.3 [Apple is currently also testing iOS 9.3 betas with developers and public beta testers].
The most recent beta also comes with Maps update and can be only installed once you update to iOS 9.3 beta. In other words, you have to be testing both iOS and watchOS to see what changes Apple brings and how it planning to improve its mobile operating systems in 2016.
READ MORE +