Android and iOS Systems Most Popular in the World in 2014-2015
The iOS and Android market share 2014 results show that these two mobile systems are highly popular and lead the market these days [you can easily move contacts from iPhone to Android device and from Android to iOS]. The two OS models grab the overwhelming 96.3 percent of market share in Q4.
We can speak a lot comparing iOS vs Android. They are different and find their own fans among smartphone users. They are now the two top mobile operating systems across the world. The new quarterly breakdown figures prove this with ease.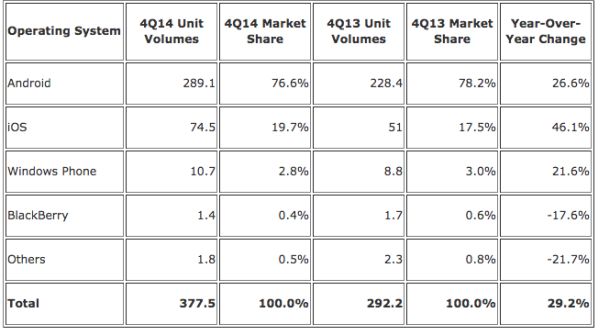 While the overall iOS / Android market share results reach over 96 percent, Apple firmware comes in second while Google OS is the total winner. Android market share has reached 81.5 percent with Apple iOS following it with its 14.8 percent share.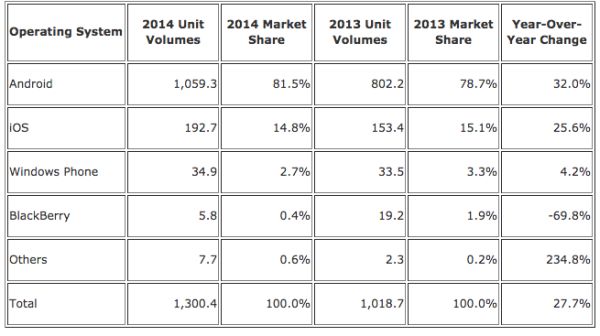 The impressiveness arrives when you combine these results and understand that most smartphone owners are running either 'fruit' system or Android platform.
Which other firmwares are trying to compete? There are customers who still prefer Windows Phone or BlackBerry. Why not? Still millions are spending money on iOS and Android.
It is worth to mention that Apple has shipped over 192 million smartphone units in 2014. With the craziness over iPhone 6 and 6 Plus this doesn't even surprise us.