Apple 3D Touch Display Improvements: Scalable Technology Coming
Millions of customers who purchased the iPhone 6s or 6s Plus are already looking for the next iPhone 7 rumors and possible specs. Apple could bring scalable 3D Touch technology to the next generation smartphone lineup in 2016.
Can you imaging the improved Apple 3D Touch display in iPhone 7? There are news about possible upgrade however experts think that the scalable technology wouldn't arrive in 2016. This means that both iPhone 7 and possibly iPad Air 3 would not get the innovative feature.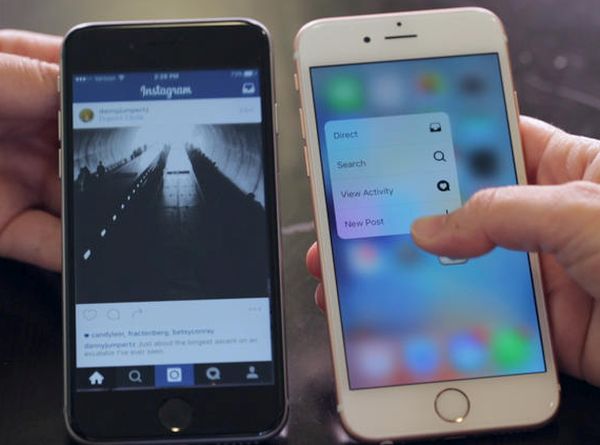 The current Apple 3D Touch display makes iPhone 6s stand out among other smartphones in the market. There are talks about Samsung bringing similar option to its future Galaxy handset next year and this is a sign of a popularity of iDevices across the world.
If Apple can create scalable 3D Touch feature it would be able to bring this option to bigger gadgets such as the iPad and bigger iPhones [here is how to add 3D Touch option to your iPad now]. The current 3D Touch Apple is using in its 6s gadgets couldn't be scaled to port into the 9.7-inch iPad Air while rumors promise that the future technology would allow the company bringing it to the 12.9-inch devices such as the latest iPad Pro released in December.
We see some iPhone 7 concepts and ideas lately and hear interesting predictions about how this handset could change to attract more customers in a year from now. There are numerous options Apple could follow but the Cupertino giant would never officially unveil the truth about its products until the official presentation right ahead of the public launch date.