Apple Will Produce Dock Connector Adapter For iPhone 5
I'm sure that every Apple follower knows that the new iPhone will feature smaller dock connector but there is one question. What will Apple do with dock connector adapter for iPhone 5?
A few hours ago, the network got the information that Apple will still be selling the adapter for the new reduced docking connector. As you know, all existing iPhone 5 accessories will not suit with current iPhone models, so the appearance of this enhancement is vital for those who managed to accumulate a large number of accessories for iPhone. It is reported that Apple will sell its adapter by one or by three in one pack.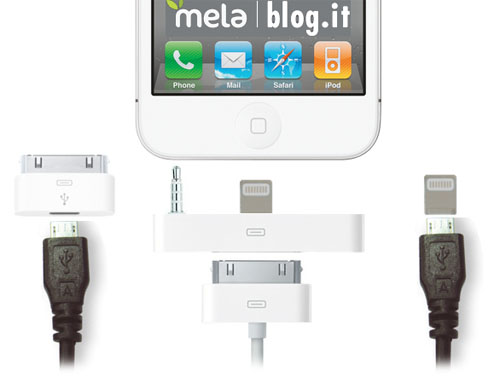 Apple is about to become the exclusive manufacturer of dock connector adapters, but it remains a mystery how they manage to avoid the appearance of cheap Chinese substitutes. The source reports that the cost of one adapter for iPhone 5 is 10 bucks, and for the three-pack of adapters you will have to pay $ 29. Additionally there was the cost of the new adapters for iPhone 5 charging cable and it will cost $ 19.
Perhaps, Apple will try to limit the release of counterfeit dock connector adapters using the license agreement or the threat of court, but it is unlikely it will affect the nameless producers. If Apple still be able to maintain a monopoly on the issue of adapters, analysts believe that it will bring her huge profits – $ 100 million for every 10 million sold adapters for iPhone 5.
However I think that there are tons of ready-made dock connector adapters for iPhone 5 are waiting for the buyers in underground factories of Asia. As always. But as iPhone and iPad user I can tell that it is better to buy official Apple 9-pin dock connector adapter for iPhone 5 and don't worry about the quality of the product.
I have Chinese iPhone accessories and it is very sad when you take any of them and it doesn't work.