Apple GSX iPhone Network Checker Not Working Any More? [Report]
There are a lot of people who prefer purchasing Apple devices from different platforms such as eBay. Their iPhones come from third-party sellers and not from the official retailers. Thus it becomes necessary to sometimes get the full GSX report about the popular iOS smartphone.
We have got reports that the well-known Apple GSX iPhone network checker is not working any more. GSX stands for Global Service Exchange. This system is widely used by providers and retailers that need to repair Apple gadgets for all the covered repairs. It is official and licensed by the Cupertino-based tech giant.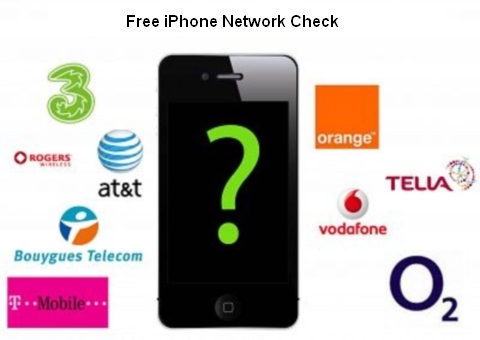 The news about the system not working any longer upsets a lot of companies, businesses and ordinary users who wish to find all the details about any iPhone released in the market. This system could have provided you with detailed information about any iPhone 5 / 4S / 4 / 3GS / 3 G and original model. It could have also helped with learning everything about the iPad mini and iPads. All you had to know is the IMEI code for the device you wished to check.
Hopefully there are couple websites who managed the way for checking IMEI results. I've been searching all over the web and found these trusted tools. These are the only sources you need to stay with in order to check your network and status.
The service was available 24/7 and it was a must-complete for customers who wished to unlock their iPhone by its IMEI number. Companies that offered such unlocking service also used Apple GSX network check service for the smartphones to find out the name of the original carrier those devices had been locked to.
GSX Checker Results Sample
MODEL: iPhone 4S 16GB White
IMEI: 01XX49XX96XX0X4
SERIAL: DXXX5TUXXXD0
WARRANTY: Out of Warranty
ACTIVATION STATUS: YES
LAST ACTIVATED SIM: AT&T – United States USA
ORIGINAL CARRIER: AT&T USA
Product Sold by: AT&T MOBILITY LLC
Coverage Status: Out Of Warranty (No Coverage)
Coverage End Date: 02/18/12
Purchased In: United States
Estimated Purchase Date: 02/18/12
The GSX complete report was the quickest and easiest way to find info about any iPhone. It was reliable and affordable, and now it is not available. Don't be so upset as we have managed to make it work again!
Just provide the IMEI number of your iPhone and we'll run GSX carrier checker to provide you with all the extra details about your handset such as its serial number, description, version, activation policy, lock and coverage statuses, last restore date etc.