Apple Launched Steve Jobs Memorial Video 2012
Apple has released a video on the memory of the co-founder and former Apple CEO Steve Jobs, who died a year ago. Video was posted on the home page of the official Apple website and was titled as Steve Jobs Memorial 2012. You can see a black and white slide show, accompanied by his famous statements made at the presentations of various products and from interview.
In addition to Steve Jobs Memorial video, on the front page was posted a message from current Apple CEO Tim Cook, who took the reins of the company from the hands of Jobs last August.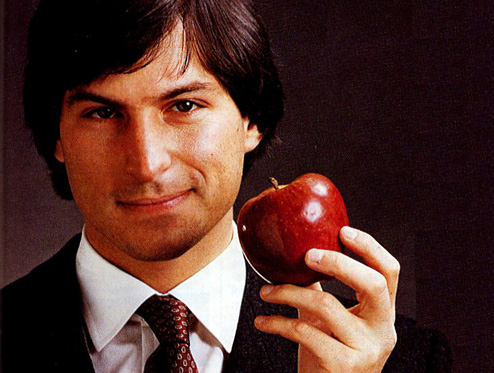 Also I offer you to read lost Steve Jobs interview because today exactly one year from the time when Steve left us. It was a sad and difficult time for the company. And Tim hopes that his life made incredible impact on the lives of each of us and that he was able to make the world better.
One of the most wonderful gifts of Steve Jobs to the world is Apple. No other company in the world is blessed with a genius and does not have the same high standards. Their values are generated by Steve and his spirit will forever be at the heart of Apple. It is a great privilege for us and a great responsibility, to preserve his legacy in the future.
The letter ends with words that he is incredibly proud of their work, the release of products that consumers love, dreaming of a new, more sophisticated. This dedication to Steve Jobs and all of that to which he aspired.
I offer you to read this message in original form:
A message from Tim Cook, Apple's CEO

Steve's passing one year ago today was a sad and difficult time for all of us. I hope that today everyone will reflect on his extraordinary life and the many ways he made the world a better place.

One of the greatest gifts Steve gave to the world is Apple. No company has ever inspired such creativity or set such high standards for itself. Our values originated from Steve and his spirit will forever be the foundation of Apple. We share the great privilege and responsibility of carrying his future legacy into the future.

I'm incredibly proud of the work we are doing, delivering products that our customers love and dreaming up new ones that will delight them down the road. It's a wonderful tribute to Steve's memory and everything he stood for.

Tim
And now here is Steve Jobs memorial 2012 video so watch it and miss Steve:
Steve Jobs died on October 5, 2011 at age 56 after a long illness. About a month and a half before his death, Jobs has transferred the management of the Apple company to his successor Tim Cook.
Do you liked Steve Jobs memorial 2012?