Apple Maps Transit Directions Available for Los Angeles
Are you using Apple Maps transit directions in your everyday life? You might remember the moments when the famous Cupertino-based giant only presented its own Maps and decided to get rid of Google Maps on its iPhone and other iDevices. Users were frustrated with multiple errors, mistakes, mistypes on this application but the 'fruit' giant didn't give in. It continued to develop its service and improved Maps for newer iOS versions.
Modern Apple Maps transit cities is a great tool to get directions and metro / bus routes for your journey. This is the place you can look up scheduled arrival times at numerous stops in different U.S. cities and across the world.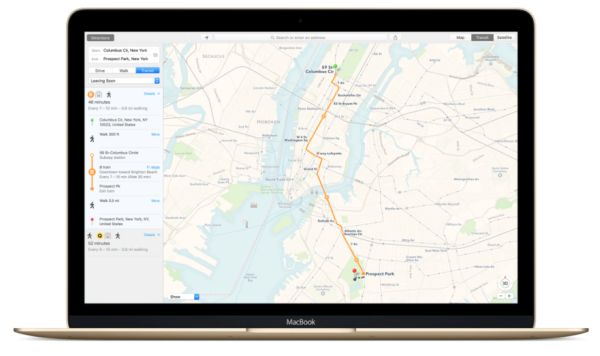 If you live or travel to Los Angeles you can enjoy Apple Maps Los Angeles transit directions which are available in the Feature Availability section. The company earlier updated the same data for Boston.
Users who are still running iOS 8 firmware cannot enjoy Apple Maps transit data because this unique feature is present in iOS 9 and most recent iOS 9.2 you can download through direct ipsw links. If you have already installed one of the iOS 9 versions you can check Apple Maps and navigate different cities by ferry, train and bus.
The option is currently supports only 13 cities from around the world including New York City, Los Angeles, Sydney, Washington, Chicago, Mexico City, San Francisco, Berlin and others.