Apple Has Just Released iOS 6.1.2
Just few minutes ago Apple company released iOS 6.1.2 for download. New firmware brings many bugs fixes like battery drain and you can get it for all iOS devices except iPhone 3G, 2G and original iPad.
Apple has released the update for iOS 6.1.2 software. This minor update has fixed Microsoft Exchange bugs that was causing iPhones to drain the battery life and network cycles. The update is available now over the air to all iOS supported device owners.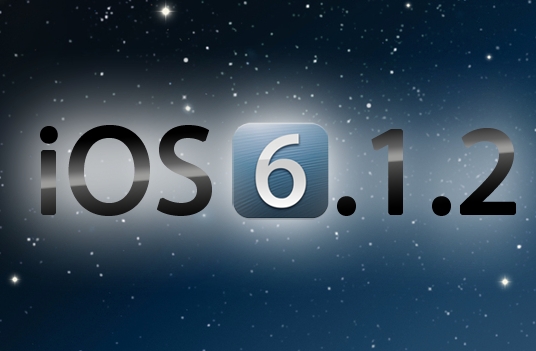 The Exchange bug had led to many users reporting much shorter battery life and administrators reporting that iDevices were eating up cycles of network capacity. This led to data consumption and power consumption that were far above the norm. Apple released the update just about a week after the issue had been discovered.
And the most important iOS 6.1.2 update is no word in the release notes about whether this update also fixes the 'lock screen' bug which allows access to a devices contacts and photos. Download ipsw using direct links and find out how to unlock iOS 6.1.2 using different methods.
Download iOS 6.1.2 Using Direct Links
Now you can enjoy iOS 6.1.2 firmware on all devices. Also stay tuned with us and we will inform about iOS 6.1.2 jailbreak but it seems that it is supported because Planetbeing has just said that iPad Mini WiFi and iPhone 5 are still jailbreakable.