Apple Releases Links to Download iOS 9.3.2 Beta 4
Apple brings iOS 9.3.2 beta 4 release. This is another beta offered to iPhone and iPad devs who are testing the next mobile operating system for 'fruit' devices. There are three other betas launched in April.
Only registered developers are advised to download iOS 9.3.2 beta 4. Users who like to explore future mobile firmwares can either search for direct links iOS 9.3.2 beta 4 that don't require developer's UDID number or register in Apple Public Beta program to install public betas once they are offered by the Cupertino-based company.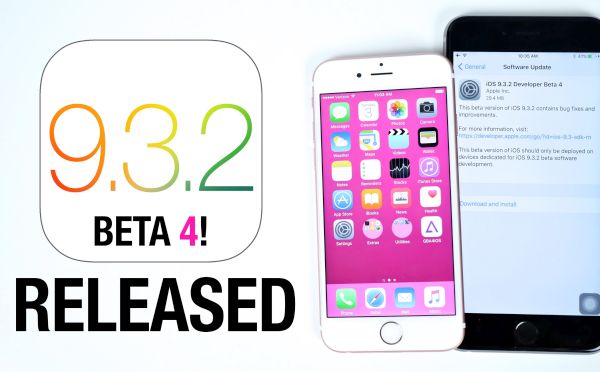 There will be more betas this spring. The 'fruit' giant could make the firmware public this May or June. Developers who are testing this iOS version can't wait to see the next iOS 10. This will be a major upgrade that should become public in the fall. Devs and public beta testers will be exploring the new features and updates. Compared to the future release iOS 9.3.2 beta 4 is just a minor improvement to iOS 9.3 and 9.3.1 releases.
You can download iOS 9.3.2 beta 4 through Dev Center links or via OTA update. Make sure your iPhone or iPad is already running one of iOS 9.3.2 betas. Hopefully this update has less bugs iOS 9.3 had. Users had to wait for Apple to present fixes in the updates but luckily the 'fruit' giant was fast to create new versions that solved everything.