Apple Store Goes Down on April 10: Smartwatch Pre-Order Day
Have you noticed how often users experience Apple Store down issues in 2014 and 2015? Every time the company is planning to add some changes, introduce a new product, start taking pre-orders for its new devices, its website goes down.
The same issue happened on April 10. The Apple Store went down ahead of smartwatch pre-orders time. The company begins to accept user's pre-orders for its new Apple Watch gadget that will be officially released in the U.S. and a number of countries across the world on April 24.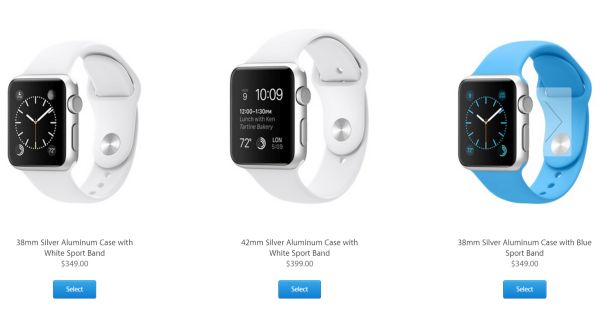 It appears that the 'fruit' giant will start selling its new 12-inch MacBook along with taking Watch pre-orders from customers. The site is back again, but the fact that it goes down once in a while cannot make users happy. If you are a fan of the iOS company and its brilliant designs, you can place your pre-order for the MacBook or Apple Watch now. Everything is good again, and Apple Store not working problem has already been resolved.
The iPhone maker has reported earlier that its wearable is the 'most personal' gadget it ever released. Potential customers will wear it every day, from morning to night, with just one charge over night. Before Watch was launched, it was already considered to have the best design among all modern wearables. It is priced high enough [you can learn what Apple Watch storage size is]. The cheapest version starts at $349. Users who wish to get diamond and gold versions will have to pay over $10,000.
If you are a fan of MacBooks, you can grab the new model at $1,299 or higher. The cheapest MacBook comes with 256GB of storage and 1.1GHz processor. Wanna faster processor and more storage? Pay extra $200 and Apple will make your wish come true. Hopefully, Apple Store won't go down in April any more.