On April 8 AT&T Will Unlock iPhones
There is news that AT&T will change it policy this Sunday. It means that AT&T will begin to unlock iPhones for buyers who have fulfilled their contracts or paid an early termination fee. That is definitely good news for those trying to get a paid-off iPhone to a different carrier.
There are two reasons: First is that AT&T users complained to this Carrier for that they couldn't use Sim card from other carriers such as Sprint or T-Mobil, etc. But AT&T resend these complained to Apple office (Tim Cook office). There is the story where one iPhone owner wished to use his phone with a pay-to-go plan from Canada but it required unlocked iPhone.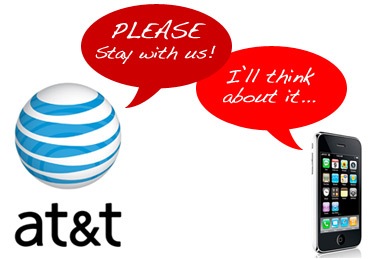 First he visited AT&T and they denied to assist him, insisting that he contacts Apple company for assist instead. He returned to both corporations before he was told to jailbreak iPhone. Then he decided to contact Tim Cook for his help. The good thing in this story is that AT&T sent him a letter informing that Cook required that they unlock his iPhone.
After that the world saw this statement from AT&T:
Beginning Sunday, April 8, we will offer qualifying customers the ability to unlock their AT&T iPhones. The only requirements are that a customer's account must be in good standing, their device cannot be associated with a current and active term commitment on an AT&T customer account, and they need to have fulfilled their contract term, upgraded under one of our upgrade policies or paid an early termination fee
The second reason is that unlock two-years contract iPhone with AT&T is going to the end and I'm sure that iPhone users were dreamed to change carrier all these days. So AT&T decided do not loos its clients and will allow to use other Carriers starting from this Sunday.
Note: You can unlock your AT&T iPhone using this link only if you are out of your service contract.
After that there will be no need to unlock AT&T iPhone unofficially and you can use your unlocked phone anywhere and with any micro-Sim. And that is good. Also there is one more thing. For those who have paid the no-commitment cost, AT&T will unlock their iPhones too.
Please leave your comments below and tell me what do you think about this?