Broadcom Chip Is Not Safe For iPhone 4, 3GS and iPad 2
Experts in the field of computer security of Core Security found that such gadgets from Apple as iPhone 4, iPhone 3GS, iPad 2 as well as older models of smartphones and tablets of several other manufacturers, including Samsung, HTC, Motorola have vulnerabilities in Broadcom chip that an attacker can use to block functioning of wireless networks on device.
This iPhone security vulnerability exists due to an error in the "incoming validation" in the firmware of two iPhone Broadcom chips – BCM4325 and BCM4329. According to experts, it is really serious bug, because it allows to disable the wireless network on the device at the time of the DDoS-attack. In turn, this error can be used as a platform for a high-level attacks.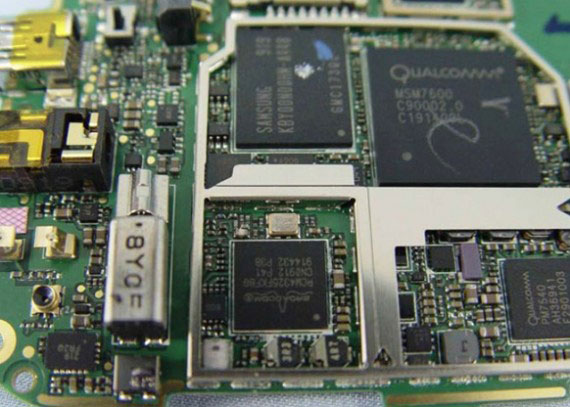 Core Security has already submitted all the necessary information about the chip vulnerability to Broadcom and the company has released the latest firmware update that eliminates errors. But the problem still exists on some devices because  not all chips support the ability of non-factory flashing.
Here below I give you the list of device with Broadcom chip, including iPhone, that have this security vulnerability.
List of Vulnerable Devices with Broadcom Chips
BCM4325
Apple iPhone 3GS
Apple iPod 2G
Motorola Devour
Samsung Spica
Acer Liquid
Ford Edge
HTC Touch Pro 2
HTC Droid Incredible
BCM4329
Apple iPhone 4
Apple iPhone 4 Verizon
Apple iPad Wi-Fi
3G Apple iPad
Apple iPad 2
Apple iPod 3G
Apple TV 2G
HTC Nexus One
HTC Thunderbolt
HTC Evo 4G
HTC Droid Incredible 2
Samsung Nexus S
Samsung Galaxy Tab
Samsung Galaxy S 4G
Samsung Fascinate
Samsung Stratosphere
Sony Ericsson Xperia Play
Malata ZPad
Motorola Xoom
Motorola Atrix
Motorola Droid X2
Kyocera Echo
LG Revolution
Pantech Breakout
Nokia Lumia 800
Asus Transformer Prime
There is no information how to protect your iPhone with Broadcom chip. The only hope can be if updated firmware from Broadcom can be used on your device. If yes, then you are lucky guy.