Compare iOS 9.3.3 vs iOS 9.3.2 via Speed Test
Would you like to compare iOS 9.3.3 vs iOS 9.3.2? Apple released the new iOS 9.3.3 beta 1 for developers and public beta testers and they are now peering inside this update. Users, on their side, are in hopes to see bug fixes and solutions to all the problems brought with iOS 9.3.2 public launch.
If you look at iOS 9.3.3 vs 9.3.2 [you might still be able to downgrade 9.3.2 to 9.3.1 firmware] and perform speed test you will know if there are any changes, improvements or enhancements in this upcoming operating system version. It's curious that 9.3.3 version was presented only about two weeks after 9.3.2 presentation. This system became very problematic for 9.7-inch iPad Pro users. Their tablet got bricked and they experienced many other unpleasant things.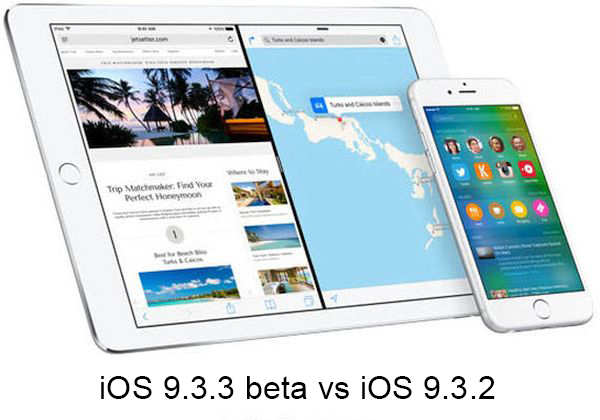 The iOS 9.3.3 beta speed test was performed on iPhone 5. The same was done with 9.3.2 operating system version. You can see the difference between the two firmware versions. Thus iOS 9.3.3 boots a bit quicker than 9.3.2 on iPhone 5. Of course, this doesn't mean that the public operating system would perform faster on all current Apple smartphones.
Hopefully the company will bring all the improvements to the final 9.3.3. Who wouldn't be glad if webpages load quicker? Wouldn't it be nice if everything works faster? We'll see second, third and maybe fourth betas following soon. In early June everyone will see the next iOS 10 beta that will be tested during the summertime.