How to Delete Photos from iPhone Permanently [Guide]
Does iPhone permanently delete photos? Of course, it does and you can remove images from both iPhone and iPad if you don't need them any more. Follow our guide on how to delete photos from iPhone permanently however please note that this instruction is designed for iOS 8 users [here is how to jailbreak iOS 8.4] who have a jailbroken gadget.
You can surely try to delete images from Camera Roll without any tweaks however these photos will be stored in your Recently Deleted folder. They will also be deleted permanently in the end but this production will take 30 days unless you delete images from this folder too.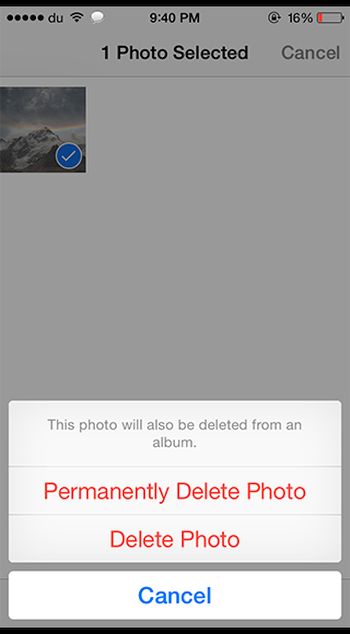 How to Permanently Deleted Pictures from iPhone Right Away
Step 1. You can save much time without going from folder to folder in order to remove images. Download DeleteForever jailbreak tweak which supports iOS 8 platform [it is impossible to jailbreak only iOS 8.4.1 at the moment as well as iOS 9]. You'll need to add the source: http://repo.ioscreatix.com/ to Cydia before the tweak can be installed.
Step 2. The tweak is simple and it has no customization options. Once it is installed on your iPhone or iPad you can launch Camera Roll just as you always do when you are about to delete an image or a couple of images. By the way, you can also learn how to delete and move iOS apps on iPhone.
Step 3. When you remove the image you will get the new option. It will say Delete Permanently [this feature appears when you click on the trash icon] and once you choose it your photos will not end up being stored in Recently Deleted folder, they will be instead removed from the iDevice.
How do you permanently delete photos from iPhone? With DeleteForever it becomes faster and simpler though it is possible to do the same thing through Camera Roll and Recently Deleted section. However note that it is impossible to get back the image you have removed permanently.