Use iOS 5.1.1 SHSH Blobs To Downgrade iOS 6
Many iUsers are unhappy with latest firmware form Apple so if you are one of them I have a right tutorial guide on how to downgrade iOS 6 firmware to 5.1.1 using Redsn0w 0.9.14b1 and save SHSH blobs on your computer or Cydia. Downgrading process is not too difficult. The only thing there are three conditions for the success of the operation.
If everything is OK with these requirements you can easily use iOS 5.1.1 on your iPhone. Even if you worry that you will try your unlocking status I have a better offer for you. You can always try IMEI unlocking method to free iPhone from restrictions from any Carrier.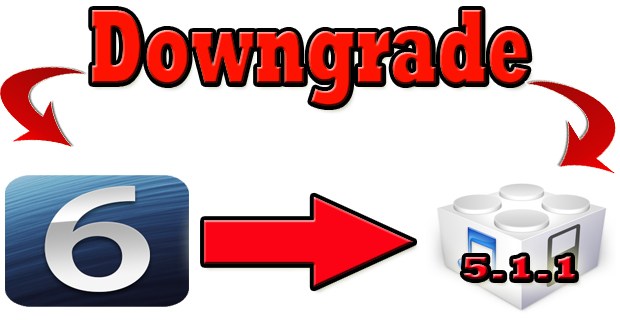 So go back to our conditions:
As I said you need to have your SHSH blobs saved on your computer or stored in Cydia as most recently Apple stopped signing the firmware.
It is said to say this iOS 6 downgrading process is only for users of iPhone 4S, iPad 3 and iPad 2 users but this iOS 6 downgrading process is only for A4 devices such as iPhone 4, 3GS and iPod touch 4G.
iOS 5.1.1 firmware and Redsn0w 0.9.14b1. If you don't have it you can download in Step 1 below.
Have it? You are ready to start.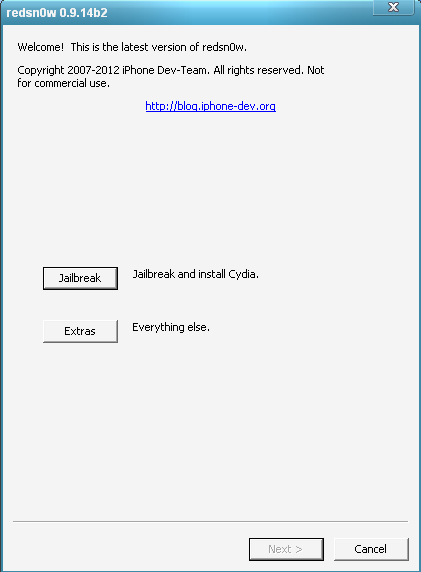 How to downgrade iOS 6 firmware to 5.1.1
Step 1: the very first thing you need to do is to download essential files on your computer so do it now:
Step 2: Make backup copy of the contents via iTunes or iCloud.
Step 3: Run Redsn0w and connect the device to your computer via USB.
Step 4: Now you need to enter DFU mode using this guide or do it yourself you it is not a difficulty for you.
Step 5: Click the RedSn0w Extras button, then SHSH blobs, and then Stitch.
Step 6: You will see three options: IPSW, Local and Cydia. Click IPSW button and select iOS 5.1.1 firmware, you downloaded in Step 1.
Step 7: If you have saved SHSH locally (on your computer), click Local and select the file .plist with a digital certificate for your device.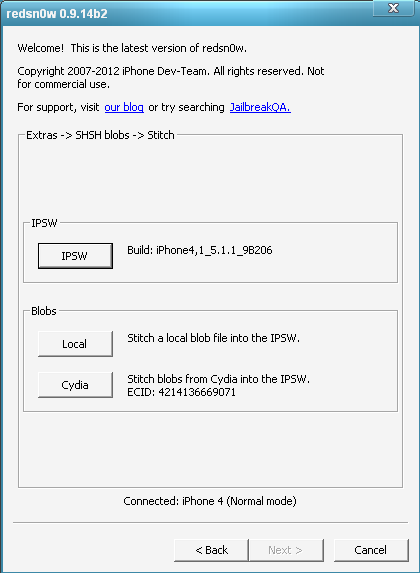 If the you SHSH blobs is stored in Cydia, click Cydia, then the program will create a new file with the IPSW filed certificate. The file you need to use to restore from iTunes and downgrade iOS 6 to 5.1.1.
Step 8: Back two Redsn0w pages and click Pwned DFU. This feature will help to put the device in Pwned DFU mode to install the firmware. Without it, the 1600 error will appear in the iTunes.
Step 9: Now open iTunes, which will report that your iPhone is in recovery mode. Hold down the Option (Alt) on Mac or Shift on Windows and click Restore. Select the stitched firmware file you have just created in Redsn0w.
Step 10: At this point, iTunes will automatically install the iOS 5.1.1 firmware on the gadget. Wait until the operation is complete.
Step 11: Upon completion in iTunes, you may receive an error (-1). In this case, open RedSn0w and click Extras => Recovery fix and enter DFU mode to fix that error after which you can enjoy iOS 5.1.1 except iOS 6 on your iPhone.
That's all, congratulations, you have just successfully downgraded iOS 6 firmware to iOS 5.1.1!
Now you can also perform iOS 5.1.1 untethered jailbreak. You can make it by downloading Absinthe 2.x for Windows, Mac OS X or Linux, which makes it one click untethered jailbreak for iOS 5.1.1. Simultaneously on the device appears store third-party apps Cydia. Absinthe is also available in addition to Redsn0w and Sn0wbreeze, and for special extreme – Command Line Interface CLI.