How To Downgrade iOS 7 beta 1 to iOS 6.1.3 / 6.1.4 on iPhone
Follow easy guide on how to downgrade iOS 7 beta to 6.1.3 / 6.1.4 without SHSH blobs and using only iTunes and needed firmware versions.
Developers and iPhone users are able to check out the new functions of iOS 7 beta 1. However, not all were satisfied with the first test build. Some flash functions are not functioning as it should, and you can notice a lot of bucks in the gadget running iOS 7.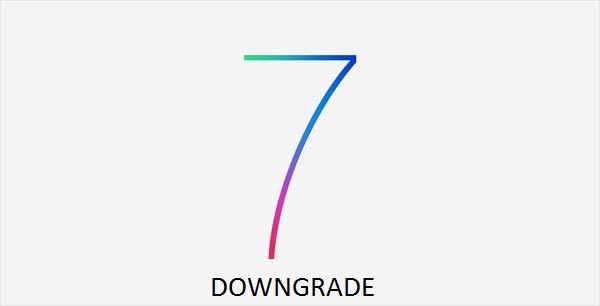 Right now, users who installed iOS 7 beta 1 on iPhone without a developer account and UDID, it is possible to perform downgrading iOS 7 beta to iOS 6.1.3 for iPhone 4S and 6.1.4 for iPhone 5. To avoid bugs, you can use our instructions to downgrade iOS 7 to iOS 6.
Requirements
Downgrade iOS 7 beta 1 to iOS 6.1.3 or 6.1.4 | Guide
Step 1. Make sure you have iTunes 11 and the firmware file to which you want to revert your system.
Step 2. Before you proceed, back up all data on the device via iTunes or iCloud.
Step 3. Open iTunes and connect your device to your computer (Windows or Mac).
Step 4. Click iPhone icon on the left top corner.
Step 5. Now you need to enter DFU mode. Otherwise, the iTunes error 1600 appears.
Step 6. iTunes will report that the connected device is in recovery mode. While holding the SHIFT button on Windows computer keyboard (or ALT on Mac OS X), click the Restore button.
Step 7. In the opened window, specify the IPSW firmware file for iOS 6.1.4 or 6.1.3 depending on which device yo is going to downgrade.
Step 8. Now wait for the end of the process, which will take place in fully automatic mode. Since iOS 7 is in beta status, you don't need to have SHSH blobs for downgrade.
After restoring you will have a fully functional device running iOS 6.1.3 or iOS 6.1.4.