How to Downgrade iPhone 4 Logic Board 04.11.04 to Baseband 01.59.00 [Hardware Hack]
iPhone 4 owners who accidentally upgraded their iPhone 4 to 04.11.08 baseband on newer iOS (5.0 or higher) without factory unlock have been crying and waiting for help for a long time. Those guys wanted to downgrade iPhone 4 to baseband 01.59.00. Since there's no unlock for those basebands (even Gevey and similar cards won't help) their phone's functionality is similar to iPod Touch. Moreover no one knows how much will it take to unlock iPhone 4 04.11.08 baseband.There's still no info on that subject both from Ultrasn0w developer as well as Gevey card magicians. Anybody who says he possesses unlocking method tries to sell you fake (remember Hamzah Akram and his famous fake react0r unlock?)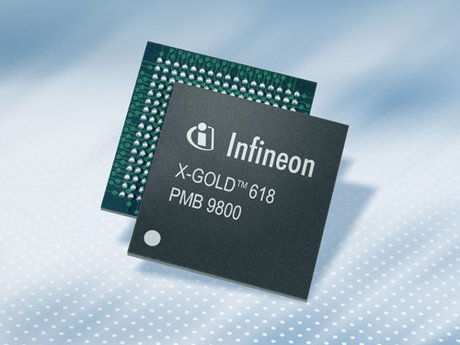 For those guys who are very impatient or don't want to spend extra $700 on buying factory unlocked iPhone 4S there's a method that allows to perform downgrade iPhone 4 04.11.08 to baseband 01.59.00.  Baseband 04.10.01 can be unlocked with Gevey SIM and if you want to downgrade baseband 04.12.01 to 04.11.08 go here. And 01.59.00 can be unlocked even easier – just by using ultrasn0w.
The only real method to downgrade iPhone 4 04.11.08 to baseband 01.59.00 developed by guys from beijingiphonerepair.com. It's not software based, you have to disassemble your iPhone, take out the logic board and send directly to them. The unlocking method is based on chip replacement service. But if you want to downgrade iPhone 4 to 04.11.08
It costs $179.00 and includes such components:
Pre-programmed Infineon Baseband Chip X618 with baseband version 1.59.00: US$88.00
Intel 36MY1EF 128MB NOR chip: US$67.00
Labor charge: US$24.00
Worldwide standard shipping (up to 21 business days, trackable online): FREE
China domestic first class express shipping: FREE

30-days warranty
Needless to say that this method will work on any iPhone 4 baseband. The main trouble Beijing iPhone Repair's workers face is sourcing those rare 1.59.00 chips.
Other warnings and notes concerning baseband replacements:
Chip change will cause IMEI serial number change so you will be able to activate your unlocked iPhone only by using ultrasn0w or any hacktivated custom firmware.
You still have to avoid upgrading directly from iTunes and use only custom-made firmware.
Restoring to stock firmware will be processed without any issue.
This method is kinda inconvenient, risky and costly, but it's only reliable way to downgrade iPhone 4 baseband 04.11.08 to 01.59.00 and perform your device unlock using Ultrasn0w from Cydia.