Download Dragon Hills iPhone App For Free This Week
The new iPhone free app of the week could be an interesting addition to your collection of iOS 9 applications and games. If you visit App Store this week you might get a chance to download Dragon Hills for free. This program usually costs nearly $2 and it's nice to get it at no cost.
This program supports both iPhone and iPad. It is titled as Apple App of the Week and this is why you have limited time to download for free. It's a game to play on your gadget and get occupied when you have nothing else to do.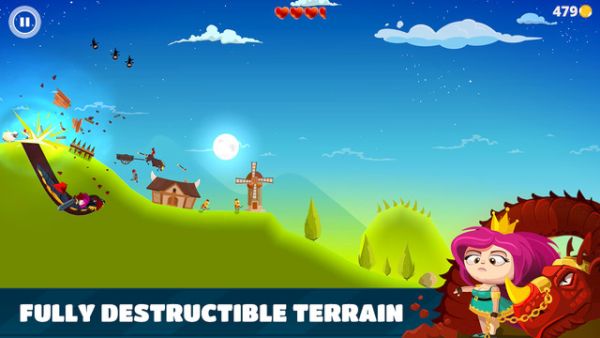 The name explains what you have to do. Dragon Hills offers the adventures for users who wish to save a princess [this plot is pretty ordinary] and control the dangerous dragon. You should go down the hills and get rid of anything that gets in the way.
The game is pretty fun to play. It supports iCloud syncing which makes it funner to plan on iPhone or iPad. It has some cool battles to enjoy, interestsing armor, touch controls and other features you can try at no additional cost.
I looks like a nice iOS 9 game. You are able to download Dragon Hills through App Store link and install it while it is still free. You are advised to double check the price when you are ready to get the deal.