Find Out iOS 6.1 Baseband Versions After Upgrade
Only yesterday Apple released its new firmware and many iPhone users no wondering what iOS 6.1 baseband will be on iPhone after upgrade. That's why I decided to be the first to show it to you. So, read this post to the end and don't update iPhone in Settings (OTA). You better download iOS 6.1 firmware on your computer and then use iTunes to restore it.
As usual, after every iOS update modem firmware (baseband) updates too. iPhone 3GS, iPhone 4 and iPhone 4S users know how essential to keep the old baseband. Because after every baseband update previous unlock doesn't work. So if you want to unlock iOS 6.1 first you need to find out what baseband your iPhone will have after update.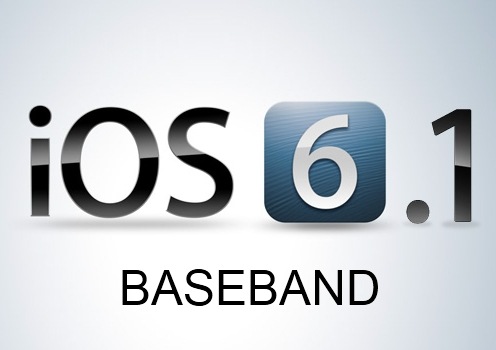 iOS 6.1 Baseband on iPhone 3GS, 4, 4S and 5
iPhone 3GS
Now you can unlock 05.16.08 iOS 6.1.2 and enjoy calls. The new version was recently released by Apple but the baseband didn't change.
iPhone 4 GSM
Update: Now you can easily unlock 04.12.05 baseband on iPhone 4 running iOS 6.1
iPhone 4 CDMA
As you may see this baseband didn't change. To find out how to unlock 3.0.04 baseband use the link.
iPhone 4S
iPhone 5
Update: Find out how to unlock 3.04.25 baseband on iPhone 5.
That's it. Now you know what modem firmware you will get after iOS 6.1 upgrade. So be carefull and don't update your iPhone if you use any software or hardware unlock because you will lose it.
Unlock iOS 6.1
But if there are some of you who want to unlock OS 6.1 baseband you can do it. I have one great method that will help you you enjoy iOS 6.1 on your iPhone without worries to be locked again.
The only way to unlock the baseband is using IMEI unlock services like FactoryiPhoneUnlock for international carriers or ATT-iPhone-Unlock for AT&T iPhone in order to get the permanent (factory) unlock.
You can unlock any iOS 6.1 baseband version and iPhone if you will choose to use factory unlock service. It is great that you are here because I showed you services which you can apply without a fear to be scammed.