How to Fix iPhone 5 Camera Purple Problems [Apple Advice]
Two most interesting Apple products were presented past month. People could see and enjoy new iOS and new iPhone. But this time many issues following by these products. Today we will talk about iPhone 5 camera problems with purple haze or lines.
Apple rarely admit their mistakes. The only time when the company took such a step in recent years was a statement by Tim Cook, who reported about the immaturity of iPhone 5 3d Maps in iOS 6. As for the disadvantages of other products of the California corporation, the company comply with strict confidence in their own infallibility. So, Apple has not recognized the ability of the body defect in iPhone 5 which is easily scratched on the corners, exposing the aluminum silver.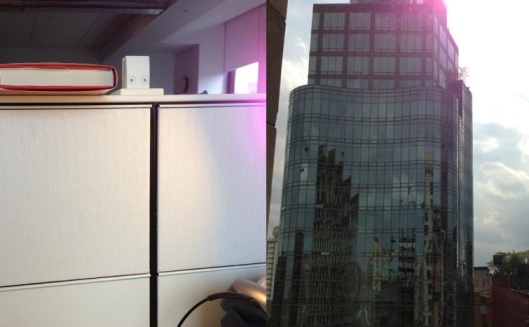 But this time many users who tried iPhone 5 camera began to complain on the Apple support site to the characteristic purple fringing in photos where are bright light object. Some users believe that these problems exist because of sapphire crystal, which is used to protect the camera from damage.
Nevertheless, attempts to recognize the defect in iPhone 5 camera were failed. After numerous agreements with the fact that this is not good, specialists from technical support have given the final conclusion that there is no sign of a problem. The users were advised not to aim the camera at the light objects.
They said that their engineering team gave the following information: do not aim the iPhone 5 camera to bright light when photographing. Purple fringing in images is a normal situation for a smartphone camera. And that was advice by the employee of Apple in response to complaints from users.
However i got the illustration where you can see a further characteristic purple haze surrounding the light object in the picture, taken through a iPhone 5 and iPhone 4S. You can compare it and make your own conclusion.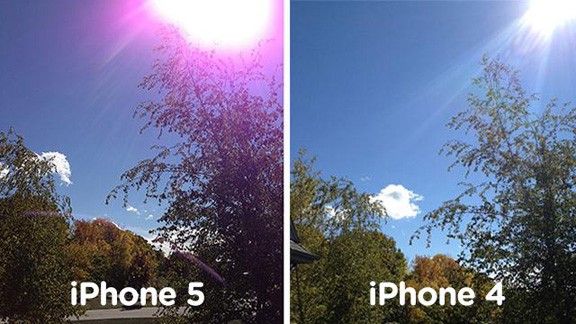 I think that iPhone 5 camera issues with purple lines, haze and other defects is not normal and Apple have to do something with that.
And how about you? Do you have such iPhone 5 camera problems?