Fix Sending SMS Problems on iPhone 4S, 4 and 3GS [How to]
I have received many questions about problems with sending SMS problems on iPhone 4S, iPhone 4 and iPhone 3GS. So I decided to help you to fix these issues. I show you how to fix the problem here below.
There are some tips that you can use to fix it. You can try to enter full area code and check the signal or reset network settings. You can also check your SIM card using other phone. You can restore iPhone or set it up as new iPhone from a back up. But if all mention above don't work than follow my instructions to fix it in other way.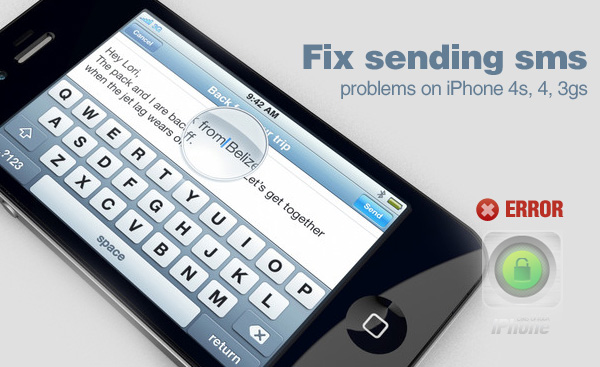 Note: When I was investigating the problem I saw that this method didn't always work on iOS 5.1. Many users said that it worked but only day or two.
The SMS sending problem is in SMS center number, so we use some numbers to fix it.
Fix Sending SMS problem on iPhone 4S (4, 3GS)
Check your SMS center Number. To check it just enter the following numbers and press Call:
*#5005*7672#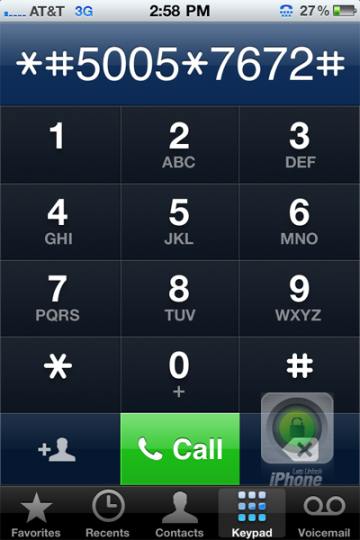 After entering you must receive next message:

Setting Interrogation Succeeded Service Center Address [here will be a number of your carrier's service center +1….]

In my case the number of SMS Message Center is from AT&T +13123149810.

The SMS Message Center Number is a number that provides a entrance for transferring SMS messages between mobile phones.

No mobile call is enabled to send or get SMS messages however this number is needed for redirecting SMS messages via the network.

In case your Service Center number isn't correct then you have the possibility to update it. All you need is to find your service center number – Service Center Address (if you don't know then you can use Google to find it) and enter this:
**5005*7672*your Service Center number#
For example Servise Center address of AT&T is +13123149810 so enter like this:
**5005*7672*+13123149810#
After entering the following above (but using number of your Mobile service center) you have to receive next message:

Setting Succeeded Service Center Address No Address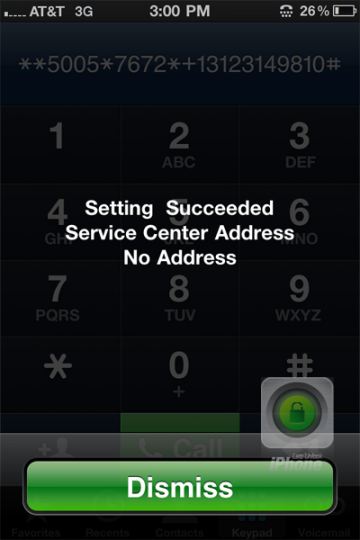 For number confirmation type the following:
*#5005*7672#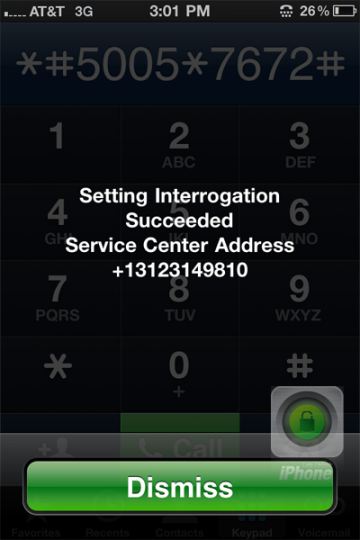 And that's it. Now you mustn't have any problem with sending SMS on your iPhone 4S, 4 and 3GS. I hope this guide was useful for you and now you can share this useful info with others.
Tell me please if it works, because I haven't such problems on my iPhone and couldn't test it. If something will go wrong I'll try to help you.