How to Fix Wi-Fi Hotspot Not Working After iOS 7 Update [Instructions]
iOS 7 update hasn't been perfect. No matter how hard developers and Apple were working during the testing period the new firmware still has some bugs. iOS 7 hotspot not working is one of the problems users face after installing this operating system on their iPhone / iPad.
Where is the problem? Some iDevice owners find their Wi-Fi hotspot missing and this issue has already effected a lot of gadgets. Here is how you can try to fix Wi-Fi hotspot in iOS 7.
Solutions to iOS 7 Hotspot Not Working
You can try two different methods. Maybe one of them will solve the problem and you will be able to use a personal hotspot on your smartphone / tablet. The instruction below is not difficult. Follow it and you might succeed.
Reset Wi-Fi Settings
Step 1. Remover your settings for Wi-Fi such as DNS and password.
Step 2. Open Settings app on your device.
Step 3. Choose General – Reset and press the option called "Reset Network Settings" [this way you will be able to reset configurations for your network].
Step 4. Launch Settings again. The problem should be fixed and you should be able to locate your personal Hotspot.
APN Settings
You can also fix WiFi hotspot after iOS 7 update by changing APN settings.
Step 1. You should go to Settings and choose General – Network – Cellular Data Network option.
Step 2. Once you are in "Cellular Data Network" search for "Internet Tethering."
Step 3. You need to retype APN [you access point name] and sometimes Username / Password [if required].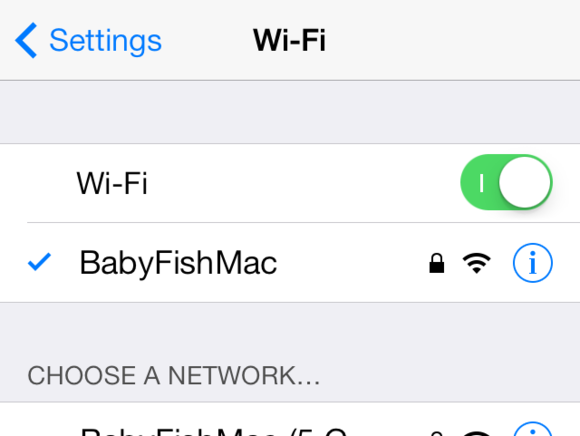 Greyed Wi-Fi Button
Users who have downloaded iOS 7 and can't access Wi-Fi now should change their iPhone's name. The latest firmware has some problems with apostrophes so deleting an apostrophe in the gadget's name could solve the problem.
Step 1. Launch Settings and select General – About.
Step 2. Open "Name" section and edit your iPhone's name.
Step 3. Turn the handset off / on and start using Wi-Fi again.
Have you solved WiFi hotspot in ios 7 issue? Is it not missing any more? Users who still can't locate their hotspot after upgrading to the latest mobile operating system are welcome to share their problems in their comments.