Fun Twitter Charms and Tricks for iPhone Users
iPhone users who tweet a lot can enjoy real Twitter charms on iOS 9. There is a free application you can download and install to get more options. iPhone Twitter apps help you get full control over Twitter and improve your experience.
Once you download the free iOS 9 Charm application and install on your iPhone you will easily save your tweets, create playlists of your favorite songs and collect interesting tweets into lists without any headache.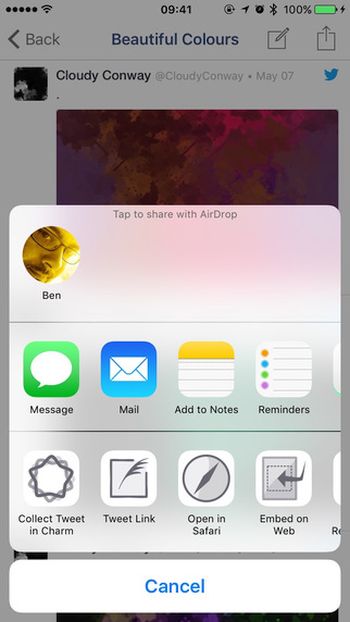 Creating lists for anything sounds like amazing witter charms. In original Twitter app you can only create your personal lists for people but not music or read-later-on tweets. This way you can save all the tweets without issues. It's simple, fast, nice and so unusual to ordinary Twitter accounts.
It's also interesting the Charm can work with other Twitter applications you have installed. For example, you can download this app and use it together with Tweetbot tool, Twitter site, Twitterific and many other clients that support iOS 9 platform.
The tool even supports OS X option called handoff. So if you are using Twitter on both smartphone and your Mac you can get the free Charm program and view the collections you create right on your computer.
It's always nice to not limit yourself to one gadget only. Being able to switch from phone to computer and enjoy the very same features on both devices.