Google Will Work Together With Samsung To Beat Apple
Here comes news that Samsung and Google are against Apple together. Representatives at Samsung announced that they are working on plan of action of joint to fight Apple lawyers who began a war against Samsung products. In particular, lawyers from the Cupertino achieved temporarily ban the sale of Samsung Galaxy Tab and smartphone Galaxy Nexus in United States. Apple blamed Samsung in blind copying of iTablet design and patent infringement in their smartphones.
There is no info about Google and Samsung plans against Apple but it is clearly that they both have seriously intend to gain victory over the enemy.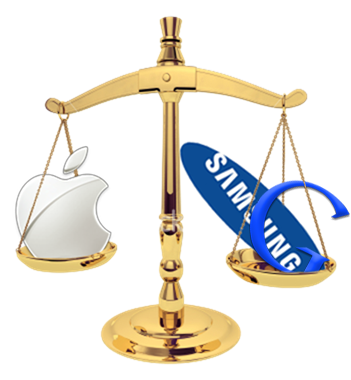 The Korea Times newspaper said that Google and Samsung plan was born of action against Apple, purpose of which – the deal of cross-licensing of all disputed patents. In other words, both companies want to combine their intellectual property to tear off as much excited by their money from Apple. Moreover, Samsung did not even hide it.
Better look at what unnamed member of the leadership of Samsung said:
It's too early to comment on our game plan (with Google) in the legal battle; but we will do our best to get more royalties from Apple, which has benefited from our technology. The fight is becoming more dramatic and the possibility of a truce in the form of a cross-licensing deal, seems to be becoming likely.
Rather Android-party is going to accuse Apple company of unlawful use of technologies developed by its specialists – that is, to put counter-accusations of plagiarism. Samsung has already started to demand payment of the amount of 2.4% from sales of the iPhone and iPad for the use of patented technology company, on what Apple lawyers claim that these requirements are clearly unjust, and not feasible. So this Samsung and Google against Apple war had begun long ago.
By the way, I would like to remind you that Google has recently got involved in a dispute Apple and HTC. Then Google HTC has sold a number of patents that have a solid counterargument against Apple and the trump card up his sleeve lawyers HTC. Now it is a flagship product of the whole platform Android – Smartphone Galaxy Nexus. The stakes are high and all members of the trial will do everything possible to confuse Samsung and Google plans against Apple.
I think that there is no doubt that these three companies will make a deal and share the market in US. There are no winners in this fight because all people are different. Some likes Apple products, others – Samsung's or Google's.
How do you think who will win this Samsung and Google against Apple war? How long time will it take?