A Guide for iPhone 5 / 4S iOS 6.0.1 / 6.0 Unlock Using R-Sim 7
Users who wish to unlock their iPhone 5 iOS 6.0.1 / 6.0 or iPhone 4S running the same version of Apple's firmware are now offered a new solution from SAM DEV and R-SIM teams. Now you can try R-SIM7 hardware unlock for these gadgets. You should note that this method is not free, still it doesn't require jailbreak.
When the new device was released I wrote you about the possible methods to unlock iPhone 5 but here I'd describe two unlocking solutions that would help you unlock iPhone 5 iOS 6.0.1 and get a chance to use other SIM card for cheaper phone calls. You can take a look at the tutorials below and find out how much both methods cost before you decide which iPhone 5 iOS 6.0.1 / 6.0 unlock service is better for you, R-SIM 7 or IMEI method.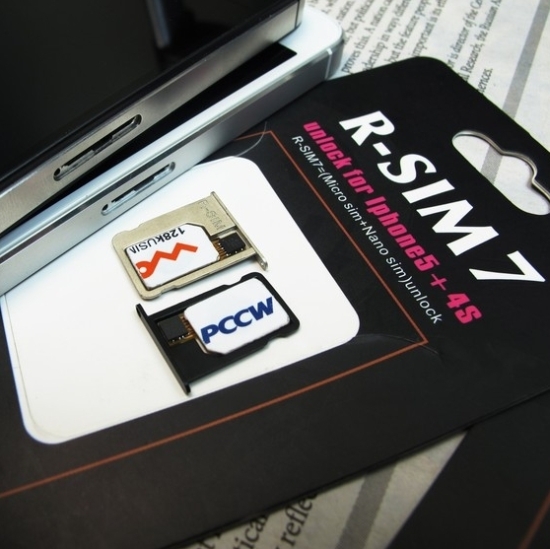 SIM Card Unlocking Method via R-SIM 7
Customers who have the iPhone 4S or iPhone 5 models with iOS 6.0 or iOS 6.0.1 installed on them can consider using R-SIM 7 to unlock their smartphone released by R-SIM company. There is no need to jailbreak your device if you choose this costly service.
This SIM card [there are three modified trays included in the package] should be plused to your iPhone SIM. How does it work?
Step 1
Buy R-SIM 7 for $23.90 [this price offer is for a limited time, according to its developers].
Step 2
Insert the R-SIM 7 together with any 3G SIM card into the smartphone.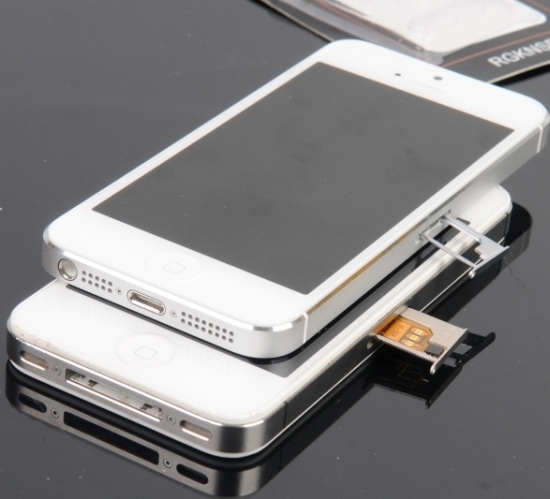 Step 3
Go to Settings – Phone – SIM Applications. Now you should configure the settings by choosing your carrier in Auto Mode.
In case the carrier of your choice is not listed in Auto Mode, go to Manual Mode where you are able to add 200+ mobile operators from all over the world [with seven digits IMSI that you must input yourself].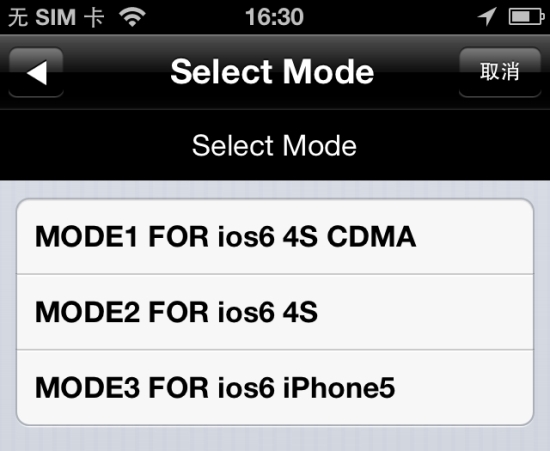 The full list of supported IMSI codes can be found here.
Step 4
It's time to restart iPhone 5 / 4S.
Step 5
Congratulations. You have successfully unlocked iPhone 5 iOS 6.0.1 / iOS 6.0 [or iPhone 4S] using R-SIM 7 and can now use the carrier you have chosen.
Important Note: Users with iPhone CMDA models [Verizon iPhone, Sprint iPhone, Japan AU iPhone] must also install the auxiliary patch with iTunes otherwise R-SIM 7 won't help you much.
IMEI Unlock Service
Even though R-SIM 7 looks like a fine solution, it is good to a limited number of iPhone holders. IMEI unlock service, which you can use, has more benefits since it is able to unlock any iPhone model / baseband running any iOS firmware.
Firstly, the IMEI unlock is permanent meaning you can update to any iOS firmware in the future [iOS 6.1, 6.2, 6.3, etc.] and not lose your unlock while R-SIM 7 works for iOS 6.0 and 6.0.1 only. Secondly, IMEI works with all iPhone models and many carriers worldwide. Thirdly, it doesn't require jailbreak or using any second SIM card because this service uses the unique iPhone identifier – IMEI number which can be found under your battery.
Besides, IMEI unlock is allowed by Apple and once you unlock iPhone 5 iOS 6.0.1 with IMEI tool, your IMEI will be listed in whitelist database by the Cupertino-based company. This unlock service is affordable and very popular nowadays.
So, if you prefer to choose this method I can offer you cheapest unlock for AT&T iPhone. If your iPhone is locked to other carrier you can use legit IMEI unlocking service that offers cheapest prices on the web.