Hack Verizon iPhone to Get Faster Data Speeds
It is possible to improve iPhone data speeds for Verizon customers. You might have heard about hacks released for AT&T and T-Mobile companies with the help of which users were able to get more out of their connection. There is a new hack created especially to hack Verizon iPhone and improve your data speeds. It is perfect for iOS smartphones and tablet computers that have cellular capabilities in them.
The hack was developed by ol' Big Red. It can open up your gadget's bandwidth and improve your network performance with ease.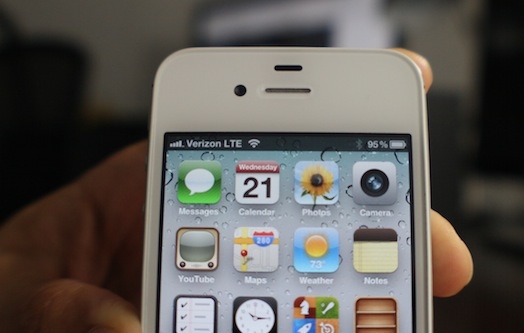 How to Make iPhone Data Speed Faster
The program can be used with iPhone 5 and some models of the iPad including iPad mini and 3, 4. Once you install the hack, your bandwidth will be opened up and EVDO Rev. B will be enabled along with 1x Advanced. They are disabled by Verizon which is limited to EVDO Rev. A only.
Getting faster speeds and enhanced data connection is always nice. But your signal won't be increased. Still you should know one important thing. Keep on reading for more information.
According to hack's developer, this tool does not give you 100% guarantees that your device will get better speeds. Everything depends on your location, wireless traffic on particular towers and population density.
I've learned that there are LTE towers in the U.S. that do not support bandwidth of 10+MHz.
What should you do if you have got the hack but it is useless? Developers assure their have the way how to get you back to default settings.
Will you try to hack your Verizon iPhone in order to get better speeds? In case you do try, please, share your experience with us and tell how effective the changes have been for you.