How to Fix No Service on iPhone Using Turbo Sim, Ultrasn0w or Factory Unlocking
Have you tried to get factory unlock or any other hardware / software unlocking for your iPhone and it doesn't work? Here is the fix to "no service after unlock" that should solve your problem and allow using any SIM card across the world.
The problems are mostly faced by 3GS users and people who used Ultrasn0w unlock solution, tried to activate / deactivate their device with the help of SAM / Redsn0w, users who restored / upgraded or jailbroke their iPhone. iPhone No Service problem can be fixed and here will will find out how.
Attention: We also have recently created a scheme that will help you to successfully solve No Service on iPhone issue or, at least to find out the reasons of such problem.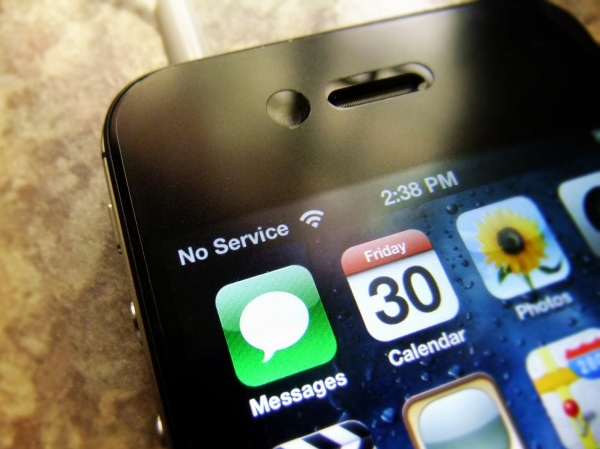 Below you will find a list of the most common errors that cause No Service problem along with fixes.
iPhone No Service Fixes
3. Hard Reboot
4. Roaming, Cellular data 3G Off/On
5. Insert and take out Sim card
6. Redsn0w / SAMprefs activation / deactivation
Fix 1. Sometimes when you see the problem "No Service" on iPhone you should reset your network settings. To do so you need to put in the SIM card that is not supported got to Settings – General – Reset and select option called "Reset Network Settings."
There is another thing you can do. Backup your smartphone and try to erase Settings / content but beware that this could harm the handset of yours [there are such opinions].
Fix 2. You can also play with AirPlane mode to solve the problem. Try to insert your SIM and turn on Airplane mode / turn it off for a few times. Your handset might get the signal.
Fix 3. Try to reboot the gadget as this could give you service. But make a hard reboot. Hard reboot is when you press and hold two Home and Power buttons at the same time few seconds.After releasing them you will see Apple logo and booting of iPhone. Tha't'scalled"hard reboot"
Fix 4. Enter Settings, choose General – Cellular – Network and try to do the following things:
Firstly, enable and disable 3G.
Secondly, try Data Roaming option (on/of).
Thirdly, enable / disable Cellular Data and see if your signal comes.
So, If these features are turned off, turn them on and off again.
Fix 5. Here is another way on how to fix the issue. With your smartphone on take the SIM out. Now turn your iPhone off and insert your SIM. Turn the gadget back on. There is another thing you can try. Turn your smartphone off and take the SIM out. Turn it back on and slide the SIM back. Sometimes this works.
Fix 6. If you used Redsn0w / SAMPrefs or similar programs to deactivate / activate your iDevice after factory unlocking here is what you can do. Try to insert any SIM card. Plug your smartphone to iTunes via USB cable and backup using iTunes. Press to Restore afterwards using either DFU mode or simply Restoring without pressing on SHIFT/Option. After restoration is complete iTunes will ask you to set up a new phone or restore from the backup. Chose to Set up your smartphone as a new device. Follow activation instruction with the SIM card you have inserted and the signal might appear.
Reasons of No Service issue on iPhone

Reason 1. You can try to contact your carrier. It could be that it simply doesn't cover your area and you have to use another network. The problem can be with your SIM card as well. Maybe it is not active so talk to your mobile operator to be sure this is not your case.
Reason 2. Maybe your have the iPhone that works with mini SIM which you cut on your own. If you made a mistake while cutting it could happen that your smartphone doesn't detect the card. Try to insert the SIM card ordered from the carrier and see if this works.
Reason 3. iPhone No Service problem can be related to your antenna. If the problem is iPhone's hardware you need to take it to the Apple store and know for sure whether your antenna is capable of getting the signal or not. Such problem will be solved by the Cupertino-based company that will simply replace your handset with a new iDevice.
Reason 4. The problem, as we mentioned above, is often associated with iPhone 3GS models that have iPad baseband 06.15.00 that was installed on the smartphone via Ultrasn0w unlocking tool [by you or phone's previous owner]. You don't get service signal in this situation. You need to make sure this is not your problem by going to Settings – General – About and choosing the option called "Modem Firmware" to see your baseband. If you have 06.15.00 baseband you must downgrade it using Redsn0w program.
Reason 5. iPhone is very complicated device and if it falls some parts can be broken. And this hardware issue can affect No Service error. It could be a hardware problem of such issue. In this case you can contact or visit Apple store.
Reason 6. And the last reason can be in blacklisted (blocked/barred) status of iPhone. If iPhone is reported lost or stolen or user have some unpaid bills carrier (to which iPhone is locked) has a right to blacklist it. In this case user can't make and receive calls as well as send and receive messages. In this situation you better contact the carrier and try to solve this problem.