How to Restore Lost Contacts from iCloud on iPhone 7 or 6s
Are you missing contacts on your iPhone 7, 6s, 6 or earlier device? There is one simple secret you can test to quickly retrieve your contact list from iCloud. It works on the iPhone and iPad and it can fix the situation within moments.
Lost iCloud Contacts on iPhone
It could happen that you signed into iCloud account and noticed lost contacts. Or the similar thing can occur when you sign out. What are the main reasons for contacts to disappear? We should note that often such contacts can return on your iDevice after a while. Of course, this doesn't mean that you have to sit and wait for the miracle.
There are possibilities that contacts that disappeared from iPhone 6 or iPhone 7 will not get back on their own. In other words, this problem required your personal help. So let's follow some useful guides on how to restore contacts from iCloud backup.
You will definitely bring everything back.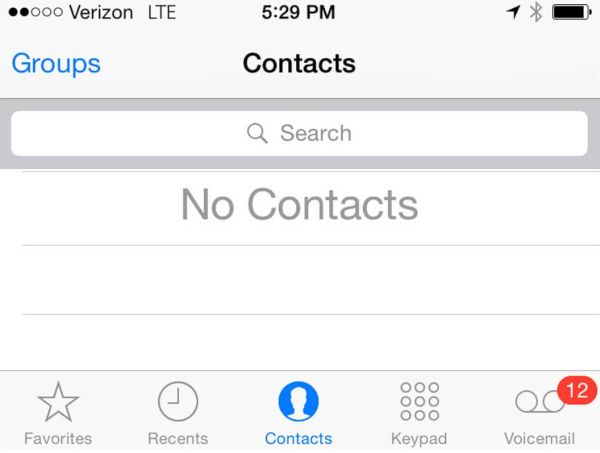 How to Retrieve Contacts from iCloud on iPhone
Method 1: Reset to Fix Some iPhone Contacts Disappeared Issue
Step 1. You can go to Settings on your mobile gadget.
Step 2. Choose the option Contacts.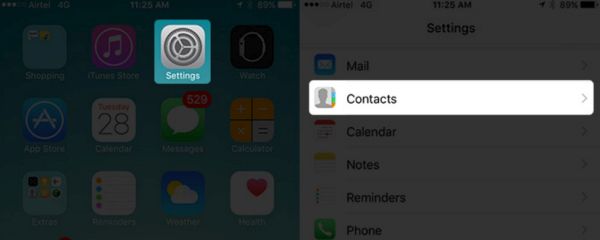 Step 3. You'll have to click on your Default Account menu.
Step 4. Now you should choose iCloud section.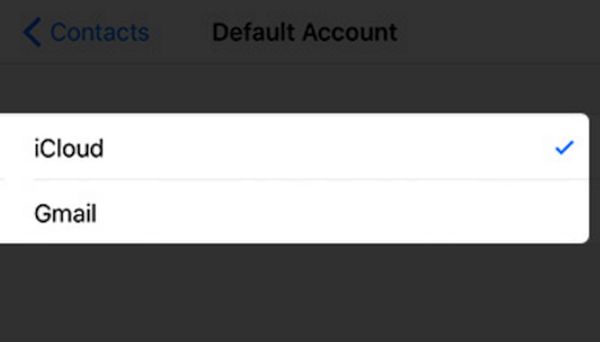 Step 5. Reboot the mobile phone.
Step 6. Maybe your contacts that were missing from iPhone 6 are now back. Check it out.
In case you need this, check out how to remove multiple contacts on your iPhone at once.
Method 2: How to Get back Unsynced Lost Contacts on iPhone
Step 1. Launch your Phone application.
Step 2. Go to Contacts section.
Step 3. Select Groups from the upper left part of the display.

Step 4. Click on All iCloud option and it should be unchecked.

Step 5. Now you should click on All iPhone (you'll see the phone name instead of iPhone).
Step 6. Click on Done and you'll confirm that you wish to sync unsynced contact list.
Step 7. Check all the names that have been synced and you'll see the contacts that were missing after signing into iCloud.
Method 3: How to Restore Unsynced Contacts on iPhone 6 / 7
Don't worry if you believe that iCloud deleted your contacts. You can restore them using another way. Just add the ones that were unsynced.
Step 1. Click on the contact that is uncynced.
Step 2. Choose Share Contact feature.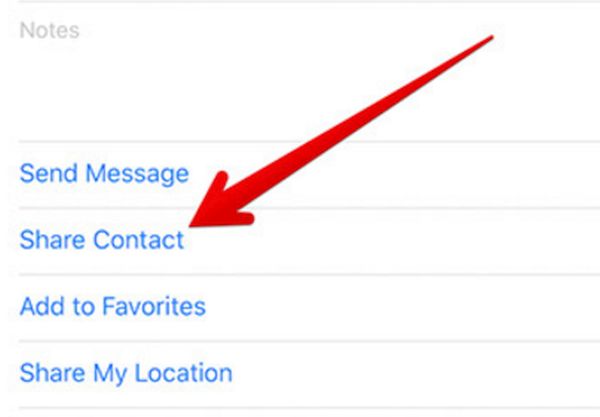 Step 3. Point to Messages application and send it to yourself.
Step 4. Launch Messages on iPhone 7 or other model.
Step 5. Press on the contact that is received by you.
Step 6. Click on the option called Create New Contact.
Step 7. If these were iPhone contacts that disappeared randomly they are now back. You can perform the same action for each unsynced contact you have.
Signed into iCloud and Lost My Contacts
This is a common situation. Simple reboot can fix most iOS 10 issues. Sometimes you have to only make sure that your contacts are being synced with iCloud. Do this through Settings app where you need to select iCloud section and choose your Contacts.
It is important to never panic when you can't find the list of your contacts. One of the methods described above will solve the problem and help you retrieve all the information back.