How to Send Gifts on iPhone iOS 10: Simple Tricks for Holidays
There are a lot of interesting iPhone tricks you should learn. One of them can help you easily use your smartphone as your personal Santa Claus. Let's get into details how to send gifts with your iPhone 7, iPhone 7 Plus or any other model. It's possible to gift money, applications, books, games, music and movies this way.
It is great when your handset can help you send out gifts, isn't it? You can buy Apple gift card USA (or the gift cards in other countries), get music gifts cards and other kinds of virtual goods that can be a perfect gift for any holiday, even after Christmas is over. It's nice that gift cards can be shared with your friends and families. This way you don't have to think about goods or services to buy for people you love the most. Let them choose what they really like.
There is a great saying that states 'no price tag can match the real value of a gift' and this is so true. Anyone who has the latest iPhone 7 or older iPhone 6s, 5s (other 'fruit' smartphone model or Apple device) likes to watch movies, read books, listen to music or play games / apps on the smartphone or tablet. Even through there are a lot of free applications, games and even books there are also many titles that cost money. You might dream about purchasing the most interesting game (for example, there is an extremely popular Super Mario Run game that is free to download but costs $9.99 to unlock all the levels) and once you get iPhone gift card you can make this dream come true at once. Isn't it awesome to have iTunes gift card code at such situations?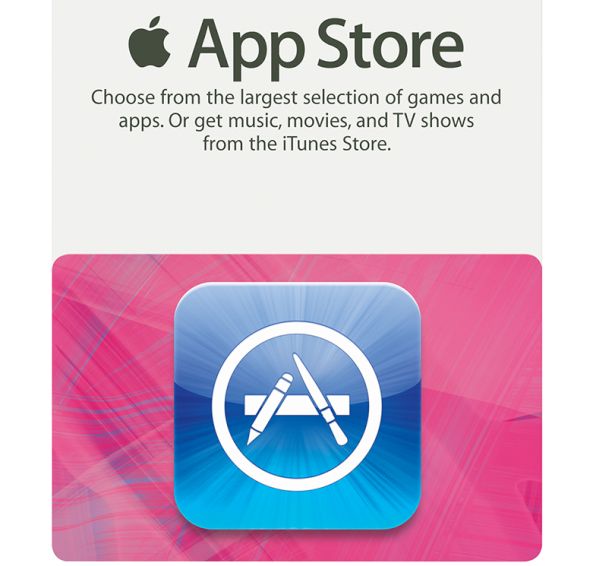 How to Send Gifts on iPhone or iPad
Step 1. It doesn't matter what you wish to get: iTunes gift card code or Apple music gift card – the steps are pretty similar. You should take your iPhone or iPad running iOS 10 and go to iBooks program, iTunes or App Store. These are places where different iPhone gift cards are available for purchase.
Step 2. You should scroll down to the page's bottom to enjoy the iPhone tricks. Users who are planning to buy Apple gift card USA for iBooks need to first click on 'Featured' section before scrolling.
Step 3. Click on 'Send Gift' feature to get to Apple Store gift card option.
Step 4. Sing in using your Apple credentials (ID and password).
Step 5. Provide the email address of a person you wish to send to your iTunes gift card USA (or in other country where you live).
Step 6. Choose the amount ($15, $25 or $100) you would like to send. You can also enter a different amount if you wish (still this depends on your country).
Step 7. You can send the gift card right away or schedule to send it later on from your iPhone 7.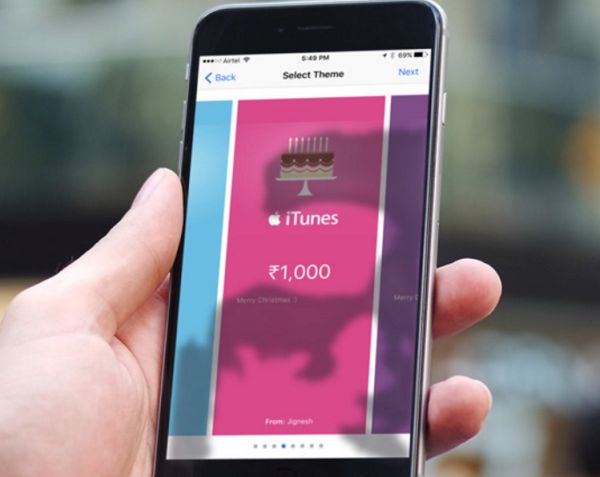 Step 8. Click on Next and select the theme for the gift card.
Step 9. Click on Next once again and then press on Buy – Buy Now. That's it.
P.S. When you plan to buy iTunes gift card online and send it to your friend as a gift remember that all Apple gifts are only redeemable in the country they were purchased in.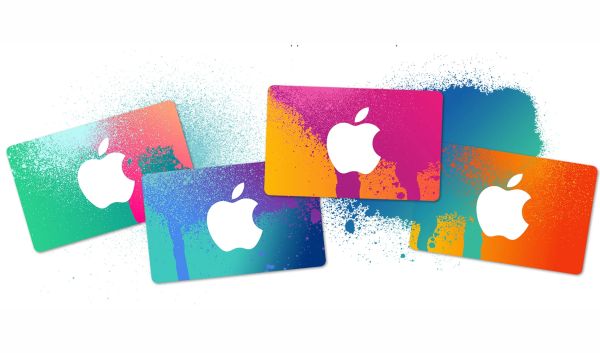 If you wish to send movies or TV shows as gift cards you should [learn how to download movies directly on iPhone]:
Step 1. Go to App Store or iTunes on iPhone 7 device.
Step 2. Find the movie or TV show you wish to send as a gift and click on 'Share' option.
Step 3. Click on 'Gift' to continue.
Step 4. Provide the recipient's email address.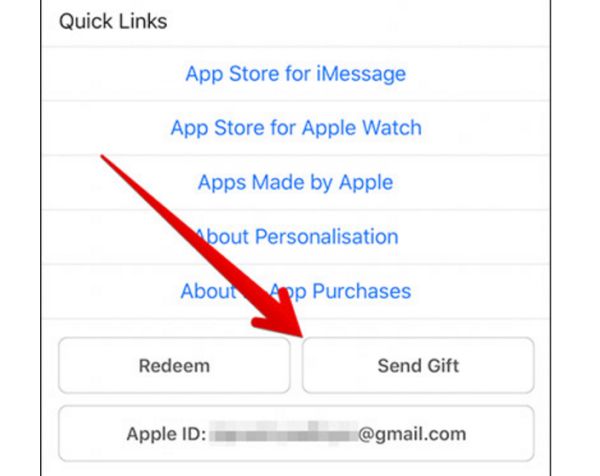 Step 5. Schedule your gift delivery or send it 'Today' and press on Next.
Step 6. Click on Buy and confirm your decision by clicking on Buy Now.