iMessage Windows Tweaker Available for iOS 9 iPhone
Would you like to use iMessage on Windows computer? Usually Apple makes its iOS mobile app iMessage available for Mac usage only however jailbroken iOS 9 users can download iMessage for PC addition and enjoy using the program from PC.
All you should have is the iPhone that is running iOS 9, 9.0.2 or 9.0.1 platform that is jaiblroken with Pangu tool [this is the only jailbreak available today] and the Cydia store installed on the Home screen. You'll download one special iMessage Windows tweaker and it will work on your computer.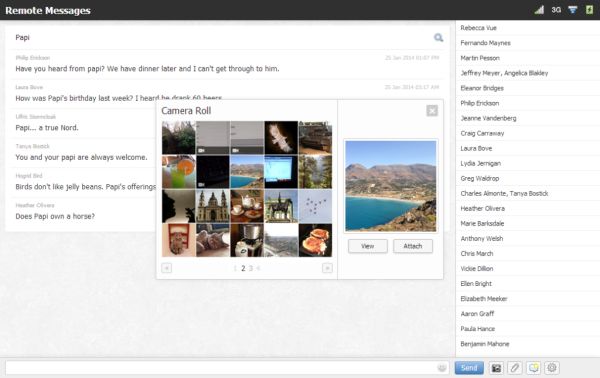 How to Use iMessage on PC Guide
Step 1. Go to Cydia store and download Remote Messages tweak. It supports iOS 9 firmware version.
Step 2. Install the iOS 9 tweak [here is how to disable Spotlight search on iPhone 6].
Step 3. The program makes it possible to use two programs, Messages and iMessages, right from your PC that is running Windows platform.
Step 4. Once the tweak is installed you should launch settings on the iPhone.
Step 5. Enable the program.
Step 6. You will find the port number and IP address fields.
Step 7. Enter your credentials [username, password] and you are advised to use a secure connection.
Step 8. Once the information is entered you can connect to iPhone using browser.
Step 9. Open a new tab in browser on computer and type in your IP address [the one that appears on the iPhone] plus the port number. For instance, if your IP is 111.222.333.44 and port number is 555 you have to enter 111.222.333.44:555 into the URL field. Press on Enter and enter your credentials.
Step 10. You will find a list of your messages on Windows PC now.
What do you think about this tweak? Isn't it fun?