How to Improve Chrome Performance on iPhone Using Cydia Apps
Would you like to improve Chrome on iPhone, for example, to increase its functionality? If not, I'll show you how to do it using most popular Cydia tweaks for it. Right after Chrome for iPhone release jailbreak community gave us the possibility to make Chrome performance to be much better on iOS devices. However there is one condition you gadget must be jailbroken.
We wrote you about tweaks that you could use to improve Chrome functionality. And here I tried to gather all them together, so you can choose the best Cydia app for your iPhone. Let's begin.
Note: Before we start you have to jailbreak iPhone to use any of these tweaks.
List Of Tweaks That Improve Chrome on iPhone
Nitrous
Because of Apple policy Apple, there is no such an important engine as Nitro Javascript in Google Chrome, which works on Safari. So the jailbreak community got this wonderful engine as a tweak from Cydia.
Tweek called Nitrous and it adds Nitro Javascript not only in Chrome, but in all applications that you choose from the list in the settings of the tweak.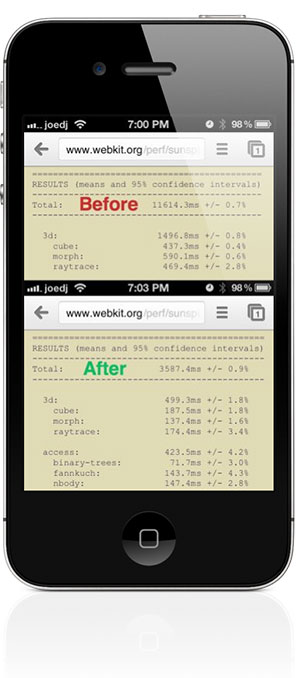 Let me remind you that Nitro Javascript is approximately two times higher than the old one – UIWebView tweak and after install gives a good effect on the speed of loading JavaScript.
Chrome Download Manager
From the title it is clear what function adds this tweak. We have already seen a download manager for Safari, now it's time for Google Chrome on iPhone.
Chrome Download Manager supports loading the following file types:
. Zip,. Rar,. Iso,. Dmg,. Ipsw,. Deb,. Torrent,. Mp3,. Pdf,. Jpg,. Avi and. Doc.
The downloaded file can directly open the desired program.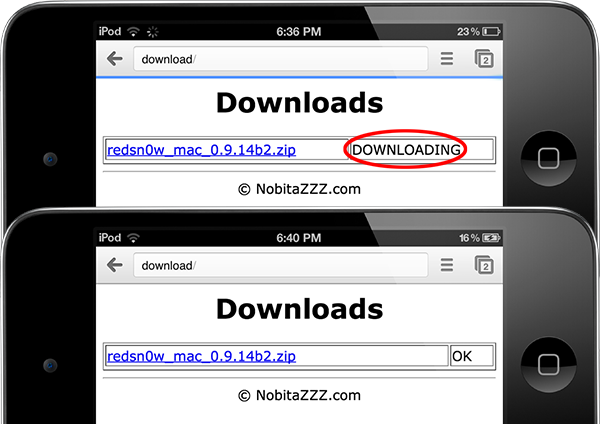 During downloading files you will have a badge with the number of active downloads on the icon of Google Chrome. Tweek supports Notifications Center: After you download the file you will be notified so that you do not miss any downloaded file.
Chromizer
Chromizer – is another tweak that will improve Chrome on iPhone. The first opportunity this Cydia app tweak is the full-screen mode: Once you tap on the screen with three fingers, the URL string will disappear and you will see a page of a site in full glory.
The second possibility of Chromizer, it adds a feature Pull to Refresh. Note that this does not even have to buy Twitter.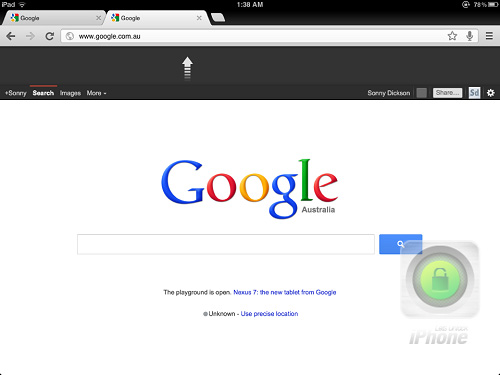 The third function is not required iPhone and iPod Touch but it is good for the iPad owners. It copies flipping through pages with the iPhone on the iPad. Standard flipping pages on the iPad is, frankly, ridiculous.
BrowserChooser
I think that everyone faced the same problem when clicking to open links, for example, on TweetBot, it will open links as default with a standard browser Safari.
To this problem does not happen, some copy URL, open a browser and paste the URL right there. But you must admit, this action is not in one click and a desire to read the news disappears. Choose a free tweak BrowserChooser, and such situations do not occur anymore.
The main functionality of BrowserChooser is to make Google Chrome as the default browser. Also you can use this tweak to any other browser on your iPhone. Since tweak quite a frequently updated, it had such an opportunity, as a replacement label Safari on the default browser.
That's all I got for you. I hope you it will help you to improve Chrome on iPhone and enjoy this browser from Google.