Instruction for IMEI Unlock SFR iPhone: Fast and Affordable Solution
iOS smartphone users from France might like to get an affordable factory IMEI unlock SFR iPhone solution that is fast to apply and easy to use. This service doesn't require any third-party software as the IMEI unlock service is officially supported by Apple. How does it work? Why should you choose IMEI unlock SFR iPhone service if your handset is locked to French carrier? Can you use this service for any other iPhone unlock?
Let's start from the beginning. Any Apple handset has a unique IMEI number that is hidden behind the battery. Some companies can use this number to perform official and legit factory unlock of any iPhone model / baseband and any version of iOS firmware.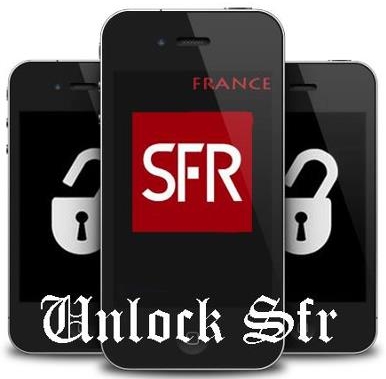 It is easy to set yourself free from the carrier Apple has locked your iOS smartphone to. Just choose IMEI unlocking SFR iPhone service or any other carrier [Orange iPhone, AT&T iPhone, iPhone T-Mobile UK, etc.] and soon you'll be able to insert any SIM card and make phone calls via any network of your choice.
Just imagine how happy you can be if you are able to use T-Mobile SIM card or any other SIM on your SFR iPhone when you travel abroad. Does it sound awesome to you? As soon as you order iPhone IMEI unlock you will be able to save money on expensive roaming fees and select any network carrier in any country of the world without being locked to just one mobile operator and its data plans.
So here are our short instructions to how you can IMEI unlock iPhone locked to SFR France and become happier. Firstly, you need to make sure that you are locked to SFR, to do that you can try free iPhone network checker. Secondly, you need to find out your device's IMEI number. Thirdly, you must choose the company which can unlock your handset with IMEI tool for as cheap as possible.
Now place your order and wait for detailed instructions that will guide you through the whole process. If you like, you can choose one of the following IMEI unlock services: LetsUnlockiPhone5. Have a great day!