iOS 6.1.1 Was Released! Let's Find Out How to Unlock It [3.4.02]
Now it is not news that Apple released iOS 6.1.1 for iPhone 4s. The release was made to fix 3G problems in Europe and not only. But what is the great that here you will find out how to unlock 3.4.02 baseband after upgrading iPhone 4S to iOS 6.1.1.
This specific upgrade fixes 3G connection problems, failures of Microsoft Exchange, battery problems and some say that overheating issues
The good news for those whose iPhone are running iOS 6.1 untethered jailbreak on iPhone 4S and don't want to loose it. But if your iPhone is untethered jailbroken you won't be able to update device to iOS 6.1.1 using over-the-air update (OTA). The reason is that easi0n exploit patches this option.
Today hackers from evad3rs released evasi0n 1.3 for Mac, Windows and Linux and you can download it to jailbreak iOS 6.1.1 iPhone 4S untethered.
But How About 3.4.02 Baseband Unlock?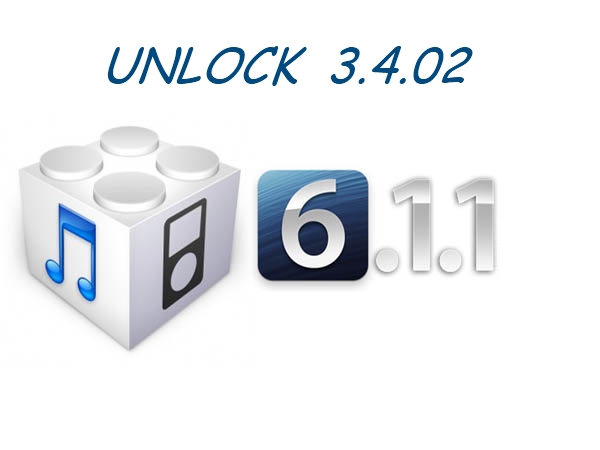 Very simple. If you update your device to iOS 6.1.1 the iPhone 4S baseband will be 3.4.02. This baseband is new and there is no way to unlock it for free using such tools as Gevey or other turbo SIM.
Sure, you can use SAM unlock but only if you have Activation tickets saved last Spring. As to ApplenBerry company and its Gevey Sim unlock now available only for iOS 6 on iPhone 4S unlocking. So, the only way to unlock 3.4.02 baseband is to use IMEI unlock service.
Today it became very popular to use factory unlock services and you will find the cheapest service on the web for AT&T iPhone 4S running iOS 6.1.1.
No need to wait for Applenberry or messing with other variants, better unlock iPhone 4S only for $9.99 and enjoy 3.4.02 baseband anytime and everywhere forever.
The good news in this update for iPhone 4S users is that you still can jailbreak it and unlock iOS 6.1.1 using legit IMEI service and forever forget about it.
You can follow us on Facebook and Twitter as well as on Google+ and receive all latest updates regarding iPhone news.