iOS 6.1.3 Jailbreak Report: iPhone 4S Running Cydia on Firmware 6.1.3
People who have the iPhone 5 with iOS 6.1.4 and iPhone 4S with firmware version 6.1.3 installed on it dream about untethered jailbreak for their 6.1.3 device. Such a release is still just a dream. However, one hacker has managed to jailbreak iOS 6.1.3. He has installed Cydia on iPhone 4S. His name is @winocm.
Don't jump yet! The program is still being developed. It doesn't support all Apple smartphones with firmware v.6.1.3. As Winocm [he worked on Accentify tweak and helped with creating other hacks] states, his untether binary needs additional work on it and further improvements.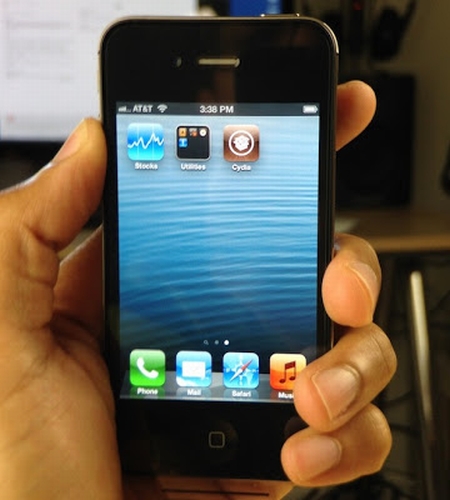 Firstly, Winocm managed to get iPhone 4S Cydia 6.1.3 working. Then he helped others to run Cydia on their jailbroken handset. This utility hasn't got public release yet. To be truthful, we don't know when the hacker is planning to launch iOS 6.1.3 untethered jailbreak for all iPhone owners.
While developer might not release the actual tool to users, don't become upset. Apple will soon present its new iOS 7 that might be quickly followed by the jailbreak for v.7. A lot of customers wish to update to this firmware to use all the new features and tools created by the Cupertino-based company.
Forums get various discussions whether iOS 6.1.3 iPhone jailbreak is useless or not since the seventh firmware is on the horizon. Different opinions are heard, but there are many "fruit" users who would be glad to have jailbroken their 6.1.3 gadget.
We suggest you watch this short video below. It shows you that the jailbreak for 6.1.3 is not fake, it is legit and it works on iPhone 4S.
Would you like to see this program launched or not? Would you rather prefer upgrading to the latest 2013 release of mobile firmware and jailbreak iOS 7 instead? Share your opinions in the section below.