iOS 6 Jailbreak Broken SSH [FIXED]
Here you will find info on how to fix iOS 6 jailbreak broken SSH error if you have some. When I tried to jailbreak iOS 6 beta on my iPhone 4 I encountered with SSH error after jailbreak. And I couldn't get to my iPhone file system.
It is very essential to have access to iPhone file system because you can download apps and tweaks you like manually using SSH. And that is the main reason to jailbreak iOS 6 but what you must do if you get the SSH error. Without Cydia you can do nothing except using SSH that's why it is essential to fix iOS 6 jailbreak SSH error.
First I'll show you how this error looks like. You can compare IP address in screenshots below to be sure that it is not a fake.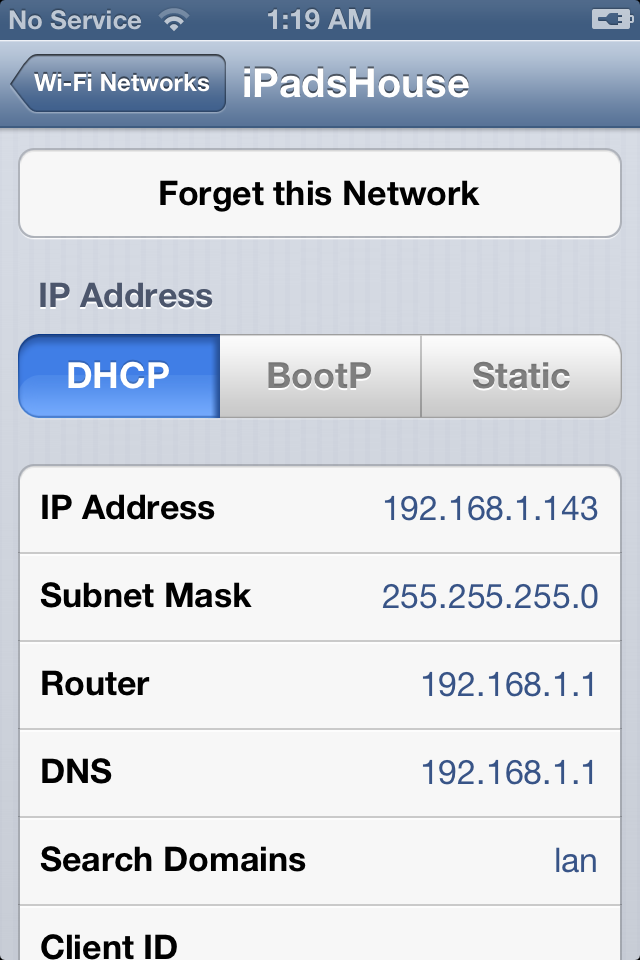 You can see IP address of WiFi on my jailbroken iPhone 4 above and can compare it with the screenshot below. But first take a look at iOS 6 jailbreak broken SSH error that gives me Terminal on my Mac:
ssh_exchange_identification: Connection closed by remote host
And below how it looks like in Terminal: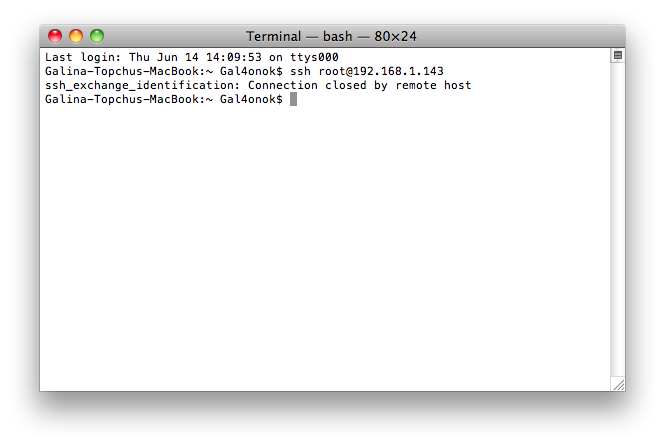 So if you have that one I'll show you how to fix it quick and easy using RedSn0w 0.9.13dev1. I tested this method on my iPhone 4 and can say that it works.
Fix iOS 6 Jailbreak Broken SSH
Step 1. Connect your device to Mac or PC.
Step 2. Open Redsn0w 0.9.13dev1 which you used to jailbreak iOS 6.
Step 3. Go to Extras => Just boot.
Step 4. Now put your iPhone in DFU mode and wait till tethered boot complete.
Step 5. After tethered boot complete you will go back to your Home screen.
That's it. You have just fixed iOS 6 jailbreak broken SSH error and now you can use SSH to get access to iPhone File system for your research.
Update: I found the main reason that SSH didn't work after iOS 6 unlock and jailbreak with Redsn0w 0.9.13dev1 version. That was confirmed by Musclenerd as well. So to fix this problem you need to download Redsn0w 0.9.13dev2 version and perform jailbreak again using the same steps but with new version of Redsn0w. And that's it. You have no problems with SSH as I do.
I hope this guide was useful for you so please don't be lazy and use socials to share this info with others who may have such ssh error. Also you can use comment form below if you have some question regarding iOS 6 jailbreak errors.