iOS 6 Untethered Jailbreak Could Be From i0n1c?
After several years of silence, Stefan Esser, known on the web under the name i0n1c, decided to come back to jailbreak untethered iOS 6 on iPhone and iPad. Just recently hacker has written that in the coming days he will make a few posts about the vulnerabilities in iOS 6. You may know that there are many iOS 6 exploits like in Safari that hackers can use for different things.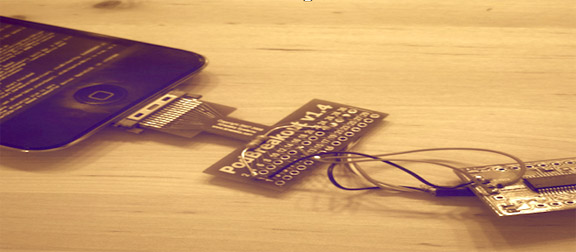 Users of hacked iDevices know that the latest jailbreak, which allows you to use the device without connecting to a computer, is available only on 5.1.1, so if you iPhone is running on this version you can always jailbreak iOS 5.1.1 untethered. The sixth version of the Apple OS can not be compromised on most mobile devices. There is no public version of untethered jailbreak for iOS 6 and millions iPhone users are waiting for it.
According to i0n1c, two years after he gave up a blog and switched to Twitter, he decided to take up his pen again. Next week, he"ll write a few posts on how to find vulnerabilities in iOS 6 and talk about how he found vulnerabilities and techniques that Apple blocked in iOS 6. Also, i0n1c will reveal a number of new security techniques in the system and will publish a zero-day vulnerability in the iOS 6 core.
It is not known what prompted the hacker to say that, maybe he is haunted by the GeoHotz's fame, who published vulnerabilities in iOS and tell us more about jailbreak in a similar manner. If this is not another hacker's trolling then it is possible that i0n1c will be the first who will jailbreak iOS 6 untethered. And he is not the only one who try to do that. Recall, I wrote you that hackers are working on iOS 6 untethered jailbreak but it is unknown when the release date will be.
We will follow i0n1c actions and writing and be sure that you will be the first to know the details. Stay tuned!