Check Out Concept of iOS 7 Notification Center
It is not a time for iOS 7 release date but there are many iUsers waiting for something more from future Apple OS. Today the most exiting news about future OS is concept of Notification center. As look at iOS 7 features you can see that there is now news about Notification center until now.
After many negative reviews about iOS 6 release we can hope that iOS 7 is likely to be very different in appearance. The resignation of Scott Forstalla, responsible for iOS, portends great changes in the future operating system for iPhone and iPad.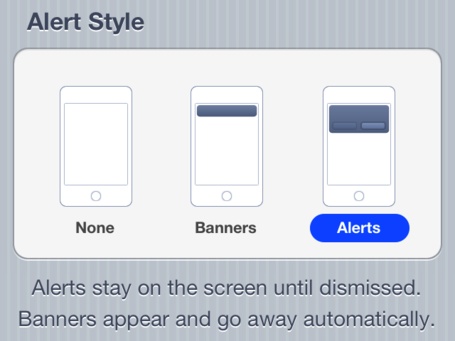 Today's guru in industrial design Jonathan Ive is responsible for design of all the Apple products Apple. The other man, the other view. As expected, he implements a more abstract and logical software design for all mobile devices of Apple. And one of the most talking about features in iOS 7 – Notification Center.
This option has become a key innovation of iOS 5, as implemented, announcements no longer require user intervention and does not distract from what you were doing before. They displays notifications on the screen in a compressed format which allows them to not take up much space. However, implementing a system of iOS 5 banners, Apple has upheld Reminders.
Even in iOS 6 they look rather archaic. One web explorer Sentry suggested bringing pop windows to the overall style of the Apple mobile platform combining them with the notification system.
Sentry decided to implement notification center in iOS with quick response. On the banners of SMS-application you can see a small icon to write a response. Any program for the messaging will open a window with Reply and Close buttons by clicking on it. This allows you to quickly respond to SMS or messages from Facebook or Twitter without going into the application.
It really would be cool. iOS 7 Notification Center must bring better, I would say, supplemented functionality. Stay tuned with us for more news about iOS 7 and its options.