iOS 8 Feature for Time-Saving Fans Who Use Mail App
iOS 8 features are mostly unveiled by now thanks to iOS developers who tested beta versions and reported on the changes brought by Apple. Still the Cupertino-based company has some time to polish its next firmware before it becomes public this September.
iOS 8 preview is long and it includes tones of new options which you will get to know once you update to the official version this fall. We want to pay attention at the new settings in iOS 8 beta that add time-saving options to Mail application. Users like to exchange emails these days. It is impossible to spend a day without internet connection and Mail program so here is some information about iOS 8 features related to this time-saving possibility.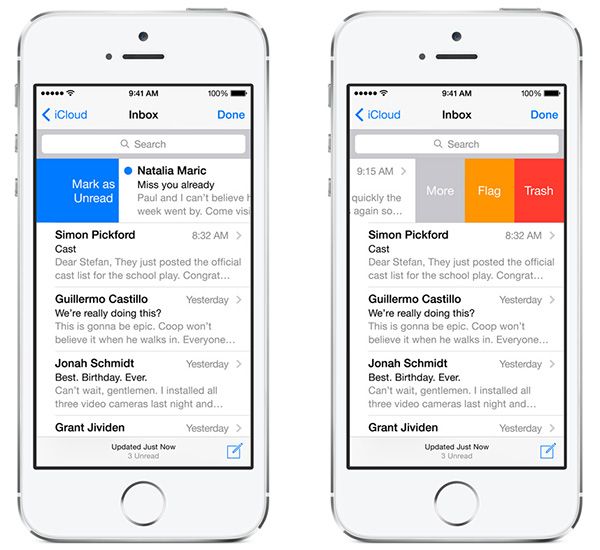 What Is iOS 8 Like in Terms of Time-Saving
Apple is going to make its Mail much smarter and useful. It should include some great notifications that can improve your life and simplify the process of checking and sending emails to your friends and business partners.
What does iOS 8 look like now? Well, this firmware adds Add to Calendar option right into your Mail application like in iOS 7. This notification will appear at the top bar making it much easier to add events to your Calendar list to not miss them.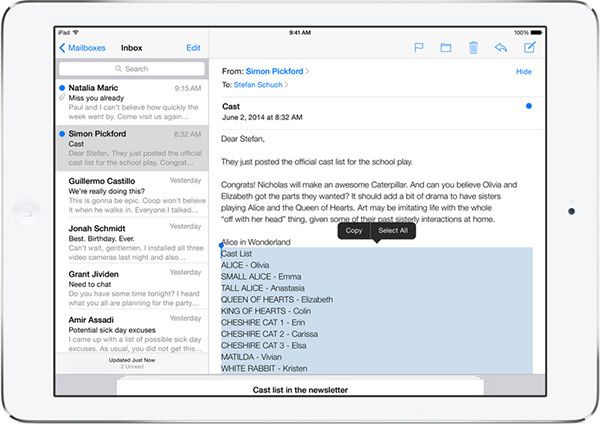 A similar option will appear for adding emails to your Contacts list. It will be called Add to Contacts and the notification should appear each time you receive a contact via email.
It will be simple to archive / delete letters as you can achieve this by swiping left and tapping either Archive or Trash. It is even easier to delete emails by swiping all the way to the left.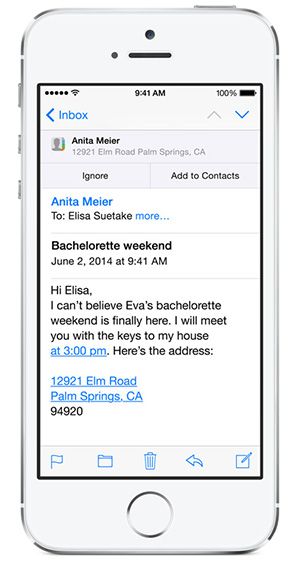 Apple has improved the switch between draft and emails in Mail app. iOS 8 features allow users composing and getting back to Inbox folder by swiping down to dock.
These are just some of the killer options introduced in the new iOS 8. Let's wait for it to become public to enjoy this and much more! Are you excited?