iOS 8 Installation Instructions for Getting This Firmware Right Now
iOS 8 becomes official this Wednesday, September 17. Still there are some users who wish to install iOS 8 right now. Is it possible to do? Of course, you can try to upgrade to iOS 8 while it is still in GM version [Gold master is the last testing version that precedes the official public launch].
We'll share iOS 8 installation instructions with everything who wants to update to iOS 8 GM and then install the final official version as soon as iOS 8, iOS 8.0.1 Apple releases it later this week. It looks like users don't need to get their iPhone or iPad UDID registered in order to update to the new firmware Gold Master.
In other words, you don't have to be a developer to do so. Just note that you take a risk since this version is not official. You are highly advised to wait till September 17, 2014, still you can try this out as well if you are tired of waiting.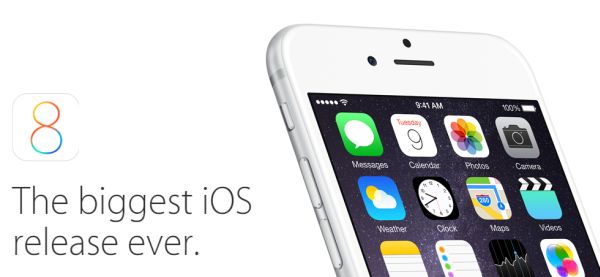 Experts believe that the final version that will be launched to public has the same build number as iOS 8 GM.
How to Install iOS 8 Right now
This guide will explain how to update to iOS 8 without UDID and dev account still note that Apple might patch this way any time. In case you are out of luck, just wait till Wednesday and you'll be fine.
Step 1. Install iTunes 11.4 that supports iOS 8 firmware on your computer.
Step 2. Back up your iPhone via iTunes or use iCloud for this purpose.
Step 3. Download iOS 8 GM depending on your smartphone. There are not official links, remember this:
UPDATE: You can download official iOS 8 links as the links below is for GM version only.
Step 4. Get the .ipsw file by unzipping your downloaded file and copy it to your Desktop.
Step 5. Inside iTunes, hold down Shift / Option depending on your operating system version and choose Summary – Check for Update option where you will be able to point to your .ipsw.
Step 6. You should get iOS 8 update this way. If you need it, restore the smartphone or tablet from the backup you made earlier.