iOS 9.1 Jailbreak Released for All 64-Bit iPhone, iPad Models
Have you been staying on iOS 9.1 in hopes to see jailbreak iOS 9.1 solution? Great news! The jailbreak is already available for public to download, install and use. Pangu team of hackers who stay behind iOS 9 – 9.0.2 jailbreak tools offer the new iOS 9.1 jailbreak release to millions of users with 64-bit devices.
What does this mean? If you are going to jailbreak iOS 9.1 with Pangu you have to be sure that your Apple device is supported. You are eligible to jailbreaking if you own the iPhone 5S, iPone 6, iPhone 6 Plus or iPhone 6s / 6s Plus. You can use Pangu for iOS 9.1 jailbreaking if you have the newest iPad Pro or older tablets starting with iPad Air and iPad mini 2. Ordinary iPad models are not supported. Using with iPod Touch cannot jailbreak as well. iPhone 5 and 5c owners are out of luck a well.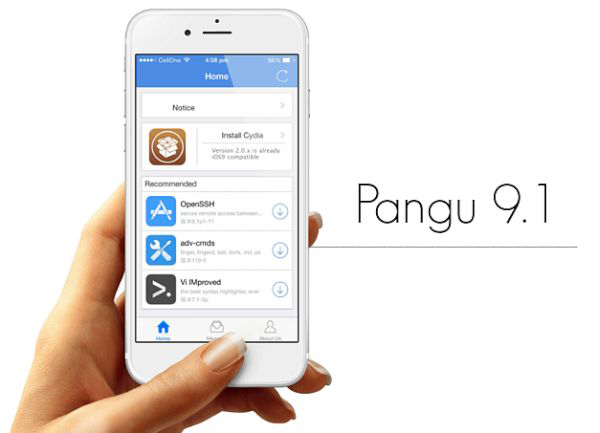 Pangu iOS 9.1 jailbreak supports Windows and Mac machines. Here are direct download links:
All users who didn't update to iOS 9.2 or iOS 9.2.1 are lucky today. Everyone who is already running newer firmwares should wait for iOS 9.3 update or hope that Pangu hackers find a working untether tool for iOS 9.2 platform.
It's always better to stay where you are and avoid any updates if you are a fan of jailbreaking. By the way, developers are already updating their tweaks to support iOS 9.1. So head over to Cydia store as soon as you jailbreak your smartphone or tablet and download / update your jailbreak apps. Isn't it cool?