iOS 9.2.1 Beta Public Update Offered to iPhone and iPad Testers
This week Apple released iOS 9.2.1 update beta version to registered developers. A day later it also offered the same software version to public beta testers. You can easily join the team of public beta testers by registering to this free program. This is simple and fast. You'll be able to install all iOS betas on your iPhone, iPad or iPod touch and see what changes are coming in the future.
How can you update to iOS 9.2.1 beta? There is the OTA upgrade option as well as direct ipsw links you can download your firmware through if you are registered with Apple Dev Center or Public Beta Testing Program. The whole procedures are quick and you'll be running the beta in no time.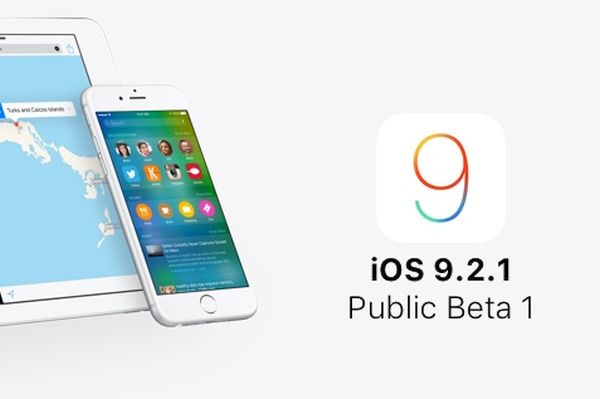 This is just the beta and it can be buggy and contain numerous issues and errors. When you decide to test iOS 9.2.1 public beta – be prepared for problems. You should report all the bugs you discover while testing this firmware version.
Apple released the iOS 9.2 public firmware in December. If you are not a fan of testing and reporting bugs – you can install iOS 9.2 as this version supports many apps and games. At the same time, the betas don't support most programs you are using in your everyday life.
Don't expect any major improvements if you till decide you want to test iOS 9.2.1 beta because this minor upgrade is only trying to fix the hood bugs discovered in iOS 9.2 and maybe enhance the overall system performance.
Main changes will come in iOS 10. Apple should start testing it in the summer 2016. This is when all developers, public testers and even ordinary users might want to download the new platform version and get acquainted with all the future changes.