iOS 9.3 Beta 5 Release Offered to Download for iPhone Devs
Apple gives all devs a chance to download iOS 9.3 beta 5 this March. The company updated this mobile firmware and registered developers can start testing it on their iPhone, iPad or iPod touch that support iOS 9.
The iOS 9.3 beta 5 update was supposed to fix the problem with Apple Pencil stop being the stylus on iPad Pro. The decision of Apple to take this popular feature away worried a lot of users. The company promised to solve the issue and bring back the demanded feature.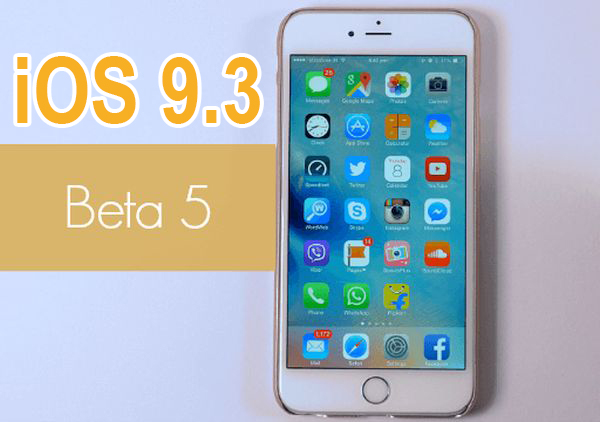 Previous iOS 9.3 beta 4 was released in the end of February. The iPhone maker also presented public beta version for all iPhone and other iDevice owners who are participating in the free Public Beta Testing Program launched by Apple in 2015.
You can install iOS 9.3 beta 5 through OTA update or direct links. You should be a registered dev with registered UDID to access Dev Center and get the links. Ordinary users are not advised to follow iOS 9.3 beta 5 release and update since this is beta version that is buggy and problematic. Most applications are not supported by this update yet and it's mostly meant to test new upcoming changes and updates.
iOS 9.3 will bring Night Shift mode that makes reading on iOS screen simpler and more comfortable to eyes. This feature is using clock + geolocation information to shift colors depending on the time of the day. The new platform also allows protesting some applications with Touch ID + password and enjoy 3D Touch Quick Actions for a number of programs.
This update will allow using Classroom app by managing multiple profiles on one iOS 9 device.
The public iOS 9.3 release date should be sometimes in March or April.