iOS 9 Hidden Apps Include iCloud Drive [How to Access Guide]
Apple has unveiled iOS 9 features to all developers and public testers. Some users who have iOS 9 compatible devices were able to install this firmware version using no-UDID direct download links for iOS 9 beta 1 shared by some people. What are some interesting hidden options you might like to know about right now?
We all know that all new betas can be buggy. This is the main reason why a number of users now wants to downgrade iOS 9 to iOS 8.3 in order to return to the latest public version launched by the iOS giant. If you haven't downgraded yet and are still running the first testing version you might be curious to hear about iOS 9 hidden apps you can use.
The Cupertino-based company included iOS 9 iCloud Drive app to its new firmware. This app wasn't available earlier even though iCloud Drive exists for a lot of third-party applications. This file manager is cloud-focused and helps to work with files and documents from different programs. iOS app is now also present but it is hidden in the system update.
Apple has hidden the tool by default. Here is how to access iCloud Drive on iOS 9 beta:
Step 1. Launch Settings if you are running the first beta of the 2015-fruit-firmware.
Step 2. Go to iCloud menu.
Step 3. Select iCloud Drive option.
Step 4. You should be now able to turn on Show on Home Screen feature.
Step 5. The iCloud Drive application will now appear on your Home screen.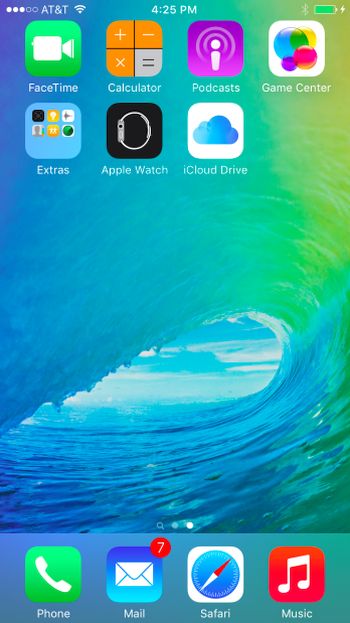 Step 6. Don't expect the program to work because it was hidden for some reasons.
Hackers are already working on iOS 9 jailbreak. This could give users even more interesting features, options and tweaks to use on their iPhone and iPad gadgets to improve everyday experience.