How Apple Will Fix iPad 3 Overheating Problems
This March the World saw new tablet from Apple but many users encountered with iPad 3 overheating issues. This was the main cause of complains from people on new tablet.
There is no iPad 3 overheating fix. But there is news that Apple is planning to launch revised version of new iPad these holidays that will fix that problem.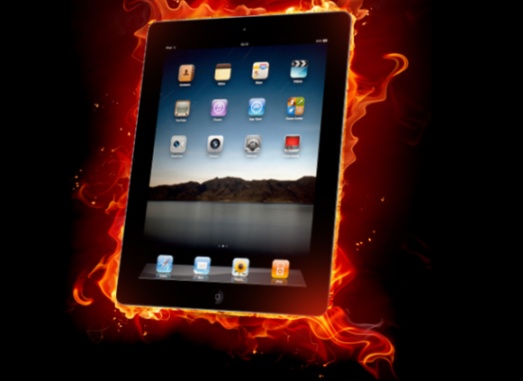 It is also said that updated tablet will feature one LED structure as in iPad 2. Current iPad 3 features two LED which is the main problem of iPad 3 overheating consumers reports. LED backlight module uses more power which causes this problem. So Apple designers decided to launch new version with one LED to fix overheating issues.
Bur don't worry if you think that new iPad will lose its main functions as luminosity and clarity of Retina display. You will enjoy it as usual. This decision will not affect the functionality of updated tablet too.
Also sources pointed that new tablet will have improved battery that fix iPad 3 overheating problem. It makes the tablet to be thinner and lighter in weight. And I thing that is one of the most desired feature that people are waiting for.
But don't think that is the last feature. New iPad tablet will also use IGZO (indium gallium zinc oxide) panel technology. This means that updated iTablet will have thinner design and enhanced battery life.
The release of new iPad 3 will happen in this summer but exactly when nobody knows (except Apple company, of course).
It is very good decision from Apple developers because overheating problem is the main problem in new iPad that makes this tablet to be less desirable.
It is true because when I took iPad 2 and iPad 3 in my hands I felt that new tablet was more hotter than second generation tablet. I thought to myself that it was real issues that made it to be less desirable on the market.
However it is good that we will see iPad 3 overheating Apple response this summer and we will enjoy brand new model with thinner design, lighter in weight and with improved battery life in new tablet.