iPad Mini Launch Impressions: No Retina Display
Starting from today, Apple is offering its new iPad mini no Retina display in its online and retail stores. If you order it online the Cupertino-based tech giant will ship it for free. As for the retail store, it can only offer you the Wi-Fi model only as for November 2nd.
The smaller 7.9-inch tablet computer with iOS firmware is sold in over 30 countries. This is the largest release of iPad ever. Customers from all over the world can buy one of the two models available. If you remember the iPad 3 release, it debuted in 10+ countries in March while the iPad mini and iPad 4 are presented in 34 countries.
Where can you get iPad mini today? It is sold in Australia, U.S. and European countries [including Poland, Germany, CzechRepublic, Bulgaria and others]. Even the after hurricane Sandy New York offers the small iTablet. You can get it on Fifth Avenue while Manhattan's stores are closed since this area was badly affected by the Hurricane Sandy and has no power yet.
What You Can Buy
Since most customers wish to get the tablet with Retina display, the iPad mini no Retina display unit might not be the best choice for them. If you still wish to have this gadget, you can now get your Wi-Fi model since the iPad mini 4G LTE shipment delayed. It should appear on the store shelves in a couple of weeks in the stores.
Can the new iPad mini without Retina display impress you? You might like its hardware and other features. You should understand that it would surely require too much power from this smaller tablet if Apple were to shrink the 2,048 x 1,536 screen down, and the price on this device would have at once go up. Thus enjoy it without Retina display or get the iPad 4 with Retina screen.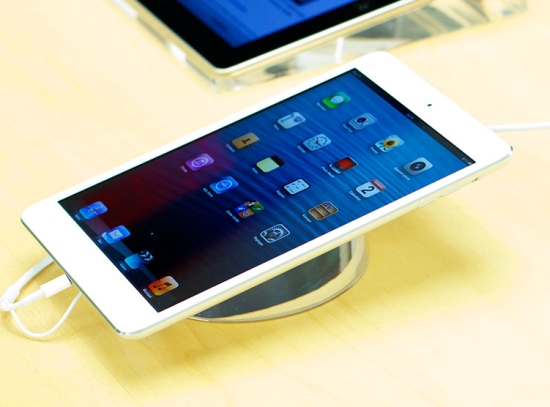 Predictions by Experts
Right now you will not see huge crowds who can't wait till they are able to hold the new iPad in their hands.
Still analysts predict that Apple might sell up to one and a half million iPad minis this weekend, another seven million devices in December and about thirty million units in 2013. Will these numbers be reached by the Cupertino-based company? We don't know this, but we will closely follow all the iPad mini no Retina display news and keep you updated. Stay tuned!