Three iPad Pro Color Options: What Color to Buy?
Apple is about to officially release the new tablet device. The 2015 iPad Pro color options include space gray, silver and gold colors. Are you planning to buy this newest modern tech device [here is iPad Pro pre order information]? It's time to think about the color as you might not have enough time to decide when you visit Apple Store on the launch date or place online pre order for this gadget in November.
Apple likes to add three color options to its gadgets lately. It introduced the iPad mini and iPad Air in the same color scheme and it now presents the same trend to iPad Pro future customers. iPad Pro purchase is an important decision. Here are some thoughts on the right color for you this year.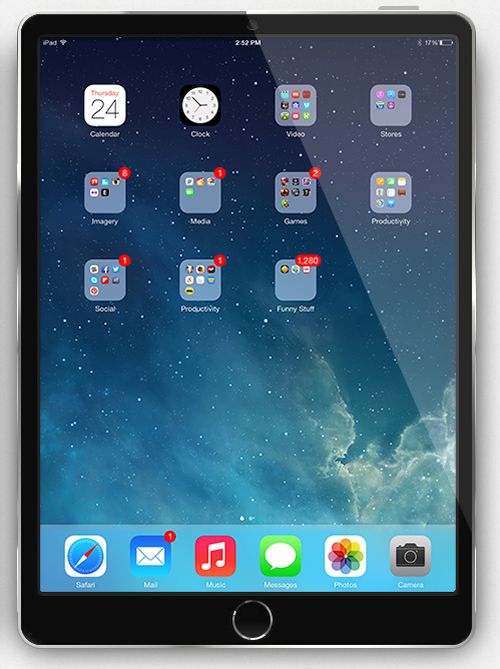 What Color iPad Pro Should I Get?
The gold iPad Pro will arrive with the white colored front panel. The aluminum backing will be light colored as well. In other words, this is not exactly the gold model from head to toe. Still this used to be an exclusive color and a lot of users preferred getting gold iPhones, MacBooks and the Watch. It is not unique in the fall 2015 but millions of consumers believe that champagne colored casing is a striking color option to choose [unlike iPhone 6s released in pink color the iPad Pro will not get pink option this year].
The Space gray device gets the black front bezel. Its black covering is of dark gray color. If you are playing many games and watching videos on the tablet you might want to consider getting the model with black bezel which helps the video colors to stand out. This color is a great choice when you like the gadget to always look clean as the black color hides dirt.
The silver option is similar to gold iPad Pro. It comes with light grey back and white front panel. This color can hide scratches and looks cute. However the white panel will show off dirt with ease.
We hope that you can now decide on the iPad Pro color that is best for you.