iPhone 5 A6 Chip Works At a Frequency of 1.3 MHz
It is great chance to find out why iPhone 5 A6 processor is the fastest processor in the world. As you may know, iPhone 5 is the most productive device among all mobile smartphones on the market and two times faster than the previous iPhone 4S model. And all thanks to the dual-core processor chip – A6 with custom ARM design having three graphics core which are responsible for the work of the video system.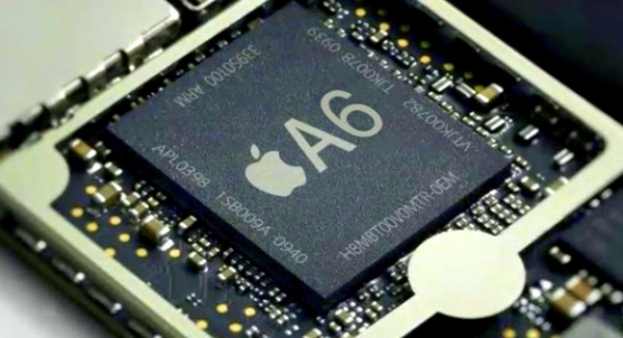 New tests on updated Geekbench app version 2.3.6 showed the frequency of the sixth-generation iPhone. Nominal frequency of the A6 chip was at 1 GHz. However, experts have found that it is possible to dynamically increase to 1.3 GHz.
Geekbench developers say that Apple significantly changed the logic of the new processor, which is why once failed to properly determine the frequency. The new version of the application has received a more modern algorithm and improved detection system to determine the frequency of iPhone 5 A6 processor.
Additionally Chipworks experts together with experts from iFixit looked even further into the A6 chip and found many interesting things, in particular, finally found out that this chip contains two ARM core.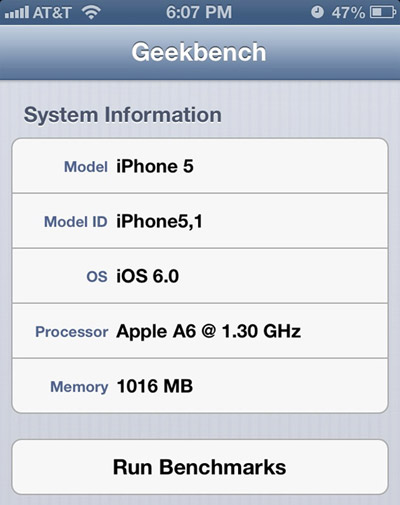 Also it was confirmed that the A6 processor manufactured by Samsung's standards for 32-nm HKMG process. Some observers believed that due to the long patent conflict between Samsung and Apple, iPhone and iPad maker will give the right to manufacture chips from other vendors (such as Taiwanese contractor TSMC).
In addition, after the investigation at the microscopic level, it appeared that the ARM-core arranged by hand in Apple A6, which is much more expensive and slower than the automatic procedure, but makes it easier to optimize the topology of the circuits and get them to greater speed and efficiency.
So you if you are new iPhone user you really posses powerful machine. iPhone 5 A6 processor chip is really the fastest processor in the world.